If you are becoming a new parent and keen to shop for your baby's arrival, baby blankets are a must to add to a basket after baby bottles and diapers. But many moms are often confused between receiving blankets and swaddling as both the terms are used interchangeably.
Let me explain you what are receiving blankets for, the minor difference between them, and how many of them you need for your child.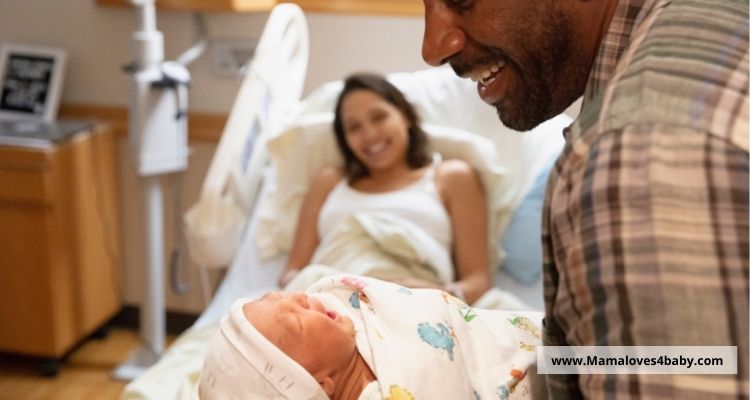 What are receiving blankets?
Receiving blankets are usually made from cotton, muslin, and flannel. They are thin, breathable fabrics perfect for holding your child before you receive them after birth. They are a great item to add to your baby's nursery. Because traditionally, receiving blankets is your child's first blanket in the hospital. So, it must be in your diaper bag. They serve to wrap your preemies to keep them warm and secure.
Receiving blankets are generally square or rectangular shapes with the most common size of 30-inches by 30-inches. Unlike a regular blanket, you can use a receiving swaddle for various purposes with many different designs.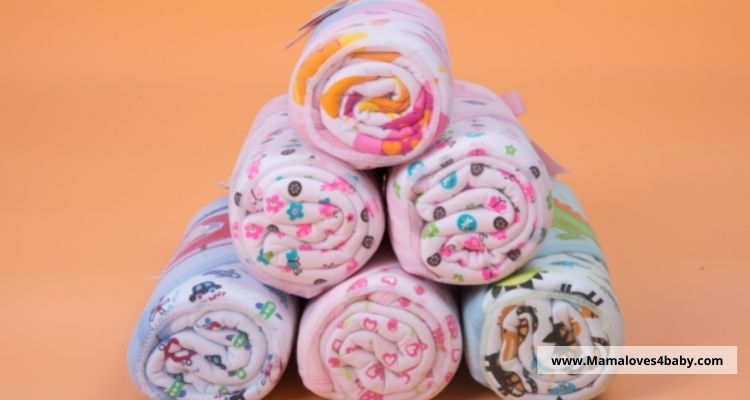 What are receiving blankets typically used for
If you want to know what are receiving blankets used for ? let me explain the best receiving blankets are used for a variety of purposes as follows:
The primary purpose of receiving blankets is to swaddle babies to provide added security.
Another practical use for receiving blankets is as a bib. Babies tend to make messes while exploring. You can also use them as bibs when breastfeeding your child in public. A blanket covers more area than a bib, so your little one won't have to keep picking up spit-ups and dribbles. Moms can use it to keep their baby's clothes clean and prevent them from being saturated with breastmilk. Parents can make it a full-body bib by tucking one end into their little one's clothes.
Having different blankets with you is also a great idea because the weather can change. It is beneficial when you're out in the rain or snow for a stroller ride. As long as you have a few extra blankets in your stroller basket, you can use them whenever you need to.
It can also be used as a car seat protector while traveling for more protection.
Moms who carefully watch for stains on them can use receiving blankets with floral prints as changing table covers.
They can also be used as a playmat or a cuddling blanket. A receiving blanket can also serve as an excellent plaything for your infant. It's perfect for wrapping a doll and is an excellent choice for a baby's tummy time.
Another valuable purpose of receiving blankets is to use them as a changing mat and cover for a public restroom.
It's a good substitute for a changing pad because it provides a safe soft surface for your child. It also prevents your baby from absorbing germs from the table.
This versatile piece of clothing can be kept in the diaper bag or around the house. You can also use it to change a sleeping baby. If you prefer a thin receiving wrap, fold it in half or quarters to make it smaller. It will keep your little one warm while making the changing area a peaceful place.
Receiving blankets can also serve as an oversized burp cloth. In a debate of burp cloth vs receiving blanket, the burp cloths are small clothes that go on the shoulder of the baby holder. Thus, it is more likely to save parents' clothes from spit-ups, whereas, by receiving a blanket covering the child's entire body, they keep the baby's clothes more. It can be washed with ease and is inexpensive.
It's also a great idea to turn receivings into quilts, stuffed animals, pillows, etc.
Recipient blankets are highly versatile and are often worth the investment in their own right. Its multi-functional uses will allow wise moms to use it for many different purposes. They are helpful for swaddling, drying, and keeping the baby warm. They are also an essential item for cleaning up messes. They're necessary for various other baby care tasks, so make sure you purchase several. They'll be worth the money.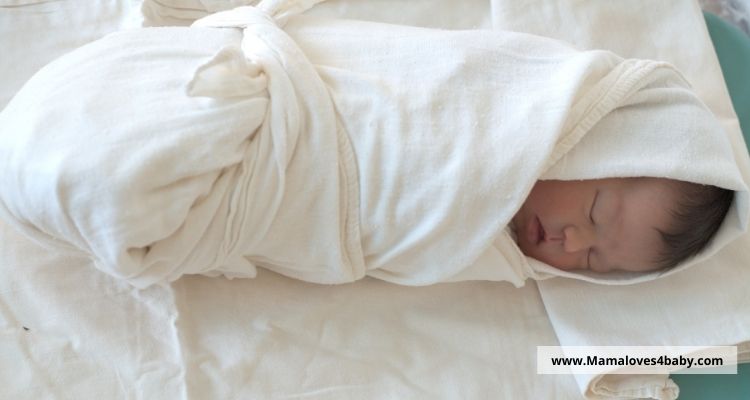 How many receiving blankets do you need?
New parents ask one of the first questions is, "How many receiving blankets do I need?" The answer to this question depends on the type of newborn you are expecting and your family's needs. You may need more than one receiving blanket. The hospital version of this blanket is the most common. Other versions come in square and rectangular shapes and are available in many colors and patterns. These baby blankets are relatively inexpensive.
Receiving blankets are smaller than swaddle sacks and are also easy to wash. Sizes depend on your child's weight and age. Moreover, the weather also plays a significant role in deciding how many baby blankets I need. Babies born in winters may need one more than those born in summers. A 100% cotton thin blanket with a smooth surface is recommended for most newborns. A cotton one with a lovely print is more absorbent than a polyester one.
If you have a reflux baby, you may need multiple receiving blankets because they spit-up milk more frequently. The more they are used, the better the coverings, the better. If you don't have a blanket that can be used for everything, you should consider purchasing two or three because you'll be washing them frequently.
Choosing the correct number of receiving blankets will depend on the type of infant and your location. For example, a baby who will live in Hawaii will need more than a baby born in Alaska. Similarly, you'll need to know the expected weather conditions for your place. If you live in a cold climate, you'll need fewer receiving blankets for the year's warmer months. You should choose several types of receiving blankets for your baby.
What are swaddle blankets?
A swaddle is typically made from lightweight cotton material, and it should be snug and loose around the hips. After baby signs roll over, they should stop being swaddled. There are many types of swaddles available, and some of them are pre-made. Regardless of which type of blanket you choose, you will be comfortable and safe with your little one.
Related: Best Organic Swaddle Blankets For Newborn
What are swaddle blankets used for
If you're pregnant, you're probably wondering, "What are swaddle blankets used for?" They're the perfect way to keep the baby snug and warm while sleeping. Their use is simple: they prevent a baby from thrashing when they try to fall asleep. And they're great for breastfeeding, too. But once your infant grows out of the need for them, you'll no longer need to swaddle your baby.
How many swaddles does a newborn need
You may be asking: How many swaddlers do you need? The answer to this question will vary depending on the size of your family and the newborn's personality. For example, if you have twins, you'll probably need double the amount. And if your infant is prone to blowouts, you may need extra as well.
Generally, babies are OK with being swaddled until they can roll over. This process occurs between two to four months. Your infant's signs are ready to roll over, including a free arm or leg or even the entire body. You'll need to remove one component from the wrap when your baby starts showing signs of rolling over. If you don't see these signs early, you may need to buy more swaddles to keep up with the growing baby.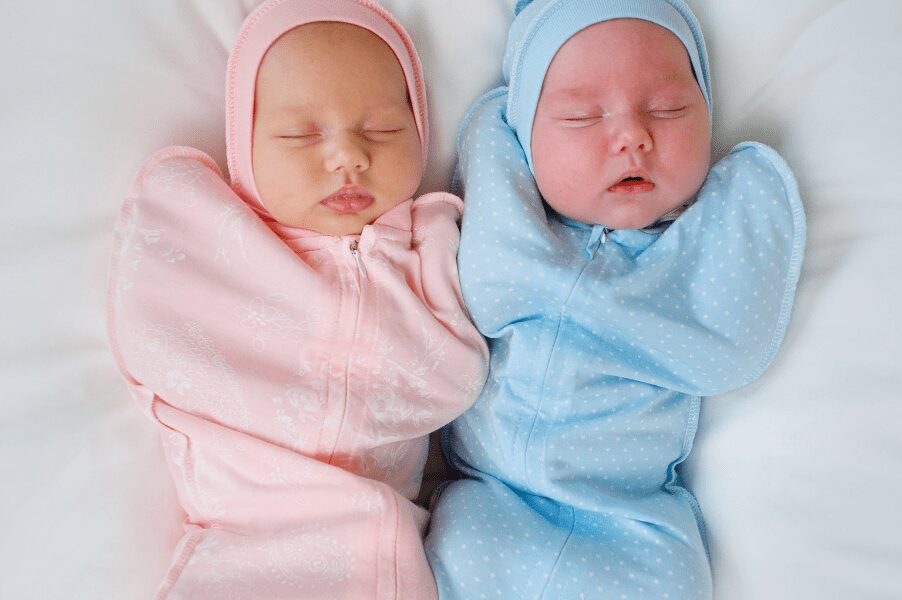 Swaddle blankets are designed to calm a fussy newborn, but you should always consult your pediatrician before using a swaddle sack when your baby has hip dysplasia. It is a condition in which the hips don't develop properly. While swaddling can prevent this condition from occurring, it can exacerbate problems with the hips.
You'll also need to keep a few swaddling blankets on hand. Babies often spits-up. According to the National Institute of Health, half of the healthy babies spit up their bibs in the first three months. It means that swaddles and bibs are likely to get messed up. Having extra swaddles will save you from spending time washing them all!
Swaddling is one of the first rites of passage for new parents. It mimics the closeness a baby enjoys in the womb. Swaddling a premature baby is essential to save them from developmental issues, such as the startle reflex, which makes them throw back their heads and splay their arms and legs. If they are startled, they'll also spit-up.
How many swaddles do i need, If you're considering buying swaddles for your newborn, you may be wondering how many blankets do I need. In general, a newborn's needs will change as they develop. Children grow faster than expected, so swaddling can help prevent a spit-up-prone baby. However, there are some cases where you'll want to buy more swaddles than you need.
Generally, a newborn will need about three swaddles, but you can choose several styles and colors depending on your personal preference. Other parents can also select a sack-style swaddle if their child is more mobile. These swaddles are more lightweight and will be more comfortable for your baby.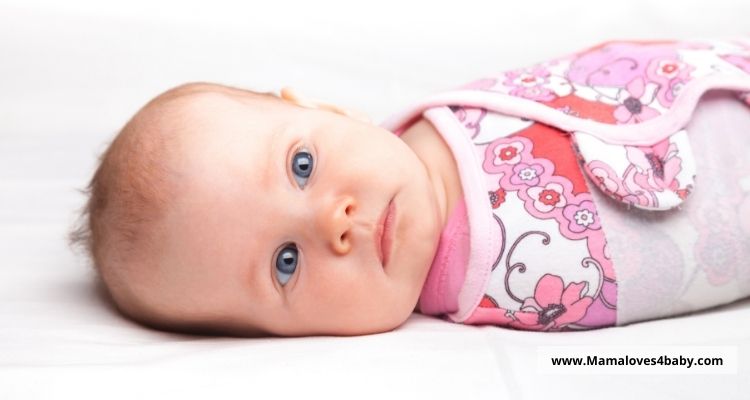 While swaddling blankets are essential for your newborn's comfort, it is necessary to remember that they can only be used once, meaning you should wash them frequently. Ideally, you should have at least six swaddles on your baby. You should also have one or two spares on hand for daytime use. This way, you can use your swaddles in the evening.
If you don't launder your swaddle sacks regularly, more than five swaddles will be needed. Typically, babies need about ten, but some parents have more than five.
Traditional swaddles are thin square blankets that wrap around your baby. They've been around for centuries. A baby that rolls before the age of two will have a shorter sleep phase. You can choose a swaddle that will provide the optimal comfort for your newborn. The size of a swaddle should depend on your baby's weight and size.
The Difference Between Swaddle Blanket and Receiving Blanket
There are different types of baby blankets, but before my baby arrival I wonder how many baby blankets do i need. Despite their similar names, the difference between a swaddle blanket and a receiving blanket is substantial. The former is rugged and works well in a range of temperatures. While newborns are smaller and require a small receiving blanket, newborns may grow into both types later.
In contrast, a swaddling blanket is designed to stretch out and tightly wrap the baby in varying sizes. The two are often used interchangeably, although the latter may be more comfortable for warmer weather.
Swaddle blankets are famous for swaddling newborns and are available in various styles. The traditional version of a swaddle is a thin cotton square or rectangle that you can fold around the baby. These are also available in pre-made varieties with flaps, zips, and winged sides. These are easy to fold and secure around the baby.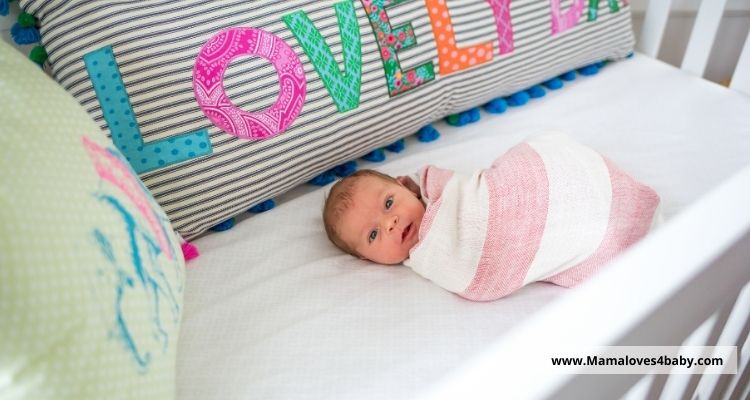 Related: Is it OK to keep baby swaddled while feeding
So, what is a receiving blanket? Receiving blankets are thinner than many swaddling blankets. Their most famous form is the hospital receiving a blanket for a newborn after birth. They are also available in a variety of colors and patterns. Most of these items are inexpensive, and they can be purchased in multi-packs for less than $10. They are ideal for use during naptime but can also be used for general comfort and warmth.
Receiving blankets are designed for early use, approximately 0 to 15 days after childbirth. They are smaller than swaddle blankets and can be made from different materials to keep the baby warm. At the same time, a swaddling blanket is primarily used for protection. The two types are similar in their function.
The swaddle blanket is more suitable for infants who scratch their faces or tend to throw their arms out while sleeping. It is important to remember that swaddle blankets are not the same. Swaddles are more comfortable than receiving blankets.
Both wraps can be used to swaddle a baby, but the receiving style is more popular with new parents. It allows for a more secure and comfortable hold for the baby. In addition, swaddle blankets can be larger, so they are better suited for larger infants.
Besides swaddle blankets, what are muslin blankets used for? Muslin blankets are also used for swaddling your baby. Essentially, these two items are similar, but the swaddle mimics the womb, so you can use it to wrap your baby. The muslin swaddle is a blanket without a built-in packet and wined sides, designed for swaddling a baby.
However, if you don't want to use swaddle blankets, you can teach your baby to sleep without swaddle.
A muslin blanket is also a wonderful present for expecting parents. So many muslin blankets are a perfect gift for a new baby. It is thin breathable, and an excellent choice for hot or humid weather.
Don't wonder how many muslin blankets you need. Just like receiving blankets, you only use them for 0 to 3 months, so I recommend buying accordingly!