As a parent, you know that keeping your baby's environment clean is of the utmost importance. As babies, they create lots of mess. Between bodily fluids such as sweat, milk, tears, pee, and diaper explosions, a baby's bassinet may become dirty, which is why you need to be educated on cleaning a bassinet properly and make baby's room safe. So, let's learn how to clean a bassinet.
Bassinets can be tricky to clean because of all the nooks and crannies, but with a little effort, you can get them to look brand new again. Bassinets can be a comfortable location for your baby to sleep. However, regular cleaning and disinfecting are essential to prevent bacteria from spreading in a stained area.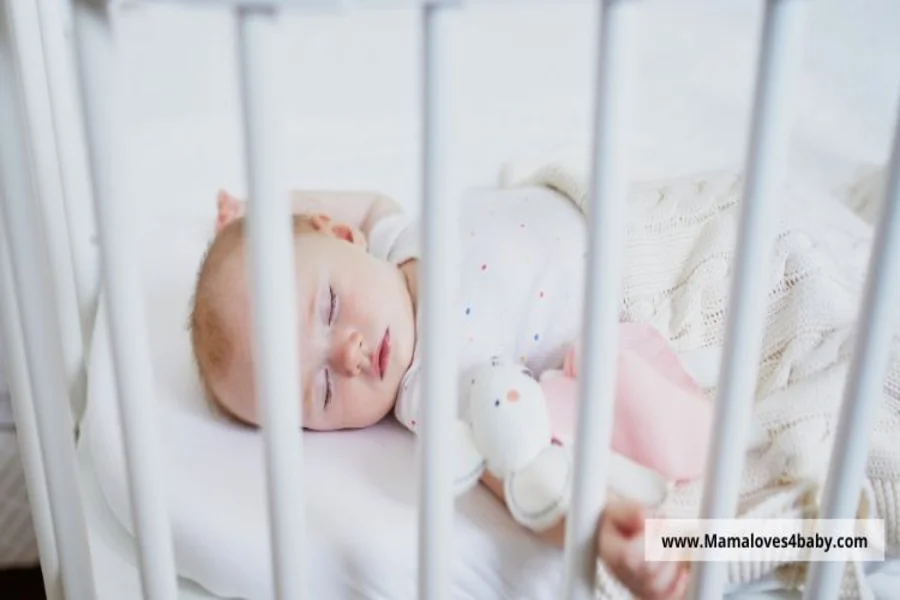 What is a Bassinet and its cleaning process?
It is a compact bed that is designed for babies. Bassinets are often used in the early months after birth as they provide a comfortable and safe place for babies to sleep. To make bassinets even more functional, they come with storage baskets, rocking bases, and mosquito nets. Some best bassinets for small spaces includes The Dream On Me Karley BassinetThe Dream On Me Karley Bassinet, HALO BassiNest Swivel SleeperHALO BassiNest Swivel Sleeper, and Arm's Reach Clear-Vue Co-Sleeper Bedside Bassinetstrong>Arm's Reach Clear-Vue Co-Sleeper Bedside Bassinet.<
Bassinet cleaning is an essential part of newborn care. It is necessary to clean bassinets often to protect both newborns and moms from bacteria, fungus, and other germs. There are many ways to clean your bassinet. However, each of them requires the basics that are already available in your house.
How often should you clean a bassinet?
It would help if you cleaned your bassinet once a week to remove any dirt, dust, or debris that may have accumulated. If you notice any stains or spills, clean them up as soon as possible. Keeping your bassinet clean can help ensure your baby stays healthy and happy.
How to clean a bassinet that doesn't come apart in 6 simple steps
Follow these simple steps to learn how to clean a bassinet and keep your baby safe and healthy.
Find the right cleaning supplies
You'll first require the proper equipment to wash the entire bassinet. You'll need some things that include:
A safe laundry detergent for children.
Clean, dry, or dusters as well as a sponge
Spray bottle
A gentle disinfectant such as white vinegar.
Remove bedding
Begin by removing the bassinet's mattress pad, sheets, pillows, and other fabric items.
Use Vacuum
Next, use a hose attachment vacuum to clean the nooks and crannies. Be particularly attentive to the area surrounding the mattress and beneath the bassinet frame, as these are typically the dirtiest areas.
Wash the linens with warm water
Clean all linens and towels with an unscented, mild detergent that is safe for the baby's skin. Follow the wash cycle instructions or hand wash if you're unsure. Most bassinets come with waterproof fabric that can be washed according to the manufacturer's instructions.
Be sure to clean the linens permanently attached to the bassinet parts. It is essential when they come in contact with your baby's skin. It is possible to do this using spot treatment pens or spraying warm water on an old cloth and then applying a small amount of detergent with the help of the clean cloth.
If you do not want harsh chemicals, you can use lemon juice or baking soda on a clean towel for spot clean
Disinfecting with a spray bottle
Once you've vacuumed the baby bassinet, use a damp cloth and a spray bottle for spot cleaning surfaces. It is essential to clean all crevices and cracks because dust and debris can build up in these areas.
Air dry
Finally, allow the baby crib to dry in the air before replacing the bedding completely. It will help ensure that all of the dirt and dust are removed.
Following these simple steps, you can easily clean your bassinet and keep your baby's environment healthy and clean. You can also go for steam cleaning with the steam cleaner's help regularly, which will not require removing bedding. Steam cleaning can also be the best option when you worry about how to clean a bassinet that doesn't come apart.
Are you able to offer suggestions for how to clean a bassinet? I invite you to share your ideas with us via the comments below.
How to clean a bassinet mattress and mattress cover?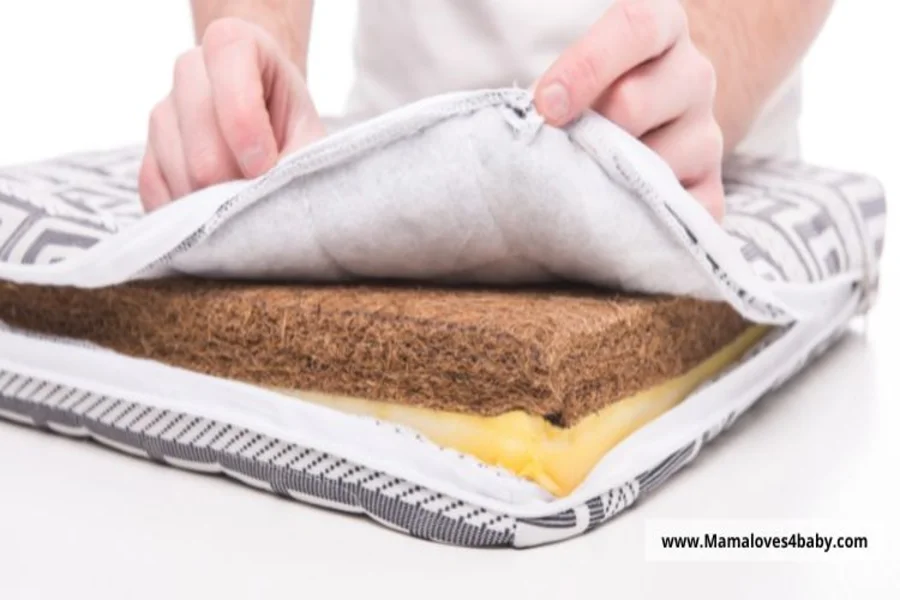 Instructions to clean a bassinet mattress:
Start by removing it from the bassinet.
Vacuum the mattress to rid of any dust or dirt.
Once it's been vacuumed, use a damp cloth to wipe down the fabric.
Let it dry completely before placing it back into the wood crib.
Put the mattress cover in warm water with fabric detergent in the washing machine for deep cleaning.
How to clean a bassinet canopy
To clean a bassinet canopy:
Start by removing it from the bassinet.
Vacuum the canopy to remove any dust.
Once it's been vacuumed, use a damp cloth to spot clean the fabric.
Let the canopy air dry thoroughly before attaching it back to the base of your bassinet.
Is it safe to use an old bassinet?
If you're unsure whether or not an old bassinet is safe to use, it's best to err on the side of caution and purchase a new one. Bassinets are inexpensive and vital in keeping your baby safe and comfortable, so it's worth investing in a new one. Plus, with how quickly kids grow, you'll probably only need to use it for a few months.
Do bassinets cause SIDS?
Bassinets do not cause SIDS, but they can be a risk factor if they are not used properly. The crib should only be used for short periods, as babies can become trapped in them if left unattended. Always be vigilant about your child in a cradle, and don't leave them alone.
Conclusion: How to clean a bassinet?
Bassinet cleaning can be quickly done with the right supplies and a little know-how. Following these simple steps can keep your baby's immune system safe and healthy while sleeping in their cradle. Have you cleaned your bassinet recently?