Are you a parent of a new baby and excited about their essentials? Well, choosing the best diapers may be one of your major decisions in this. There is undoubtedly an irresistible market for cloth diapers and disposable diapers these days.
Therefore, in this article, you will get to know how much money you save with cloth diapers. How does it differ from disposable diaper? What are the Cloth diaper benefits?
Where disposable diapers prices are increasing significantly, they take a handsome amount from the monthly budget of parents and become a considerable expense.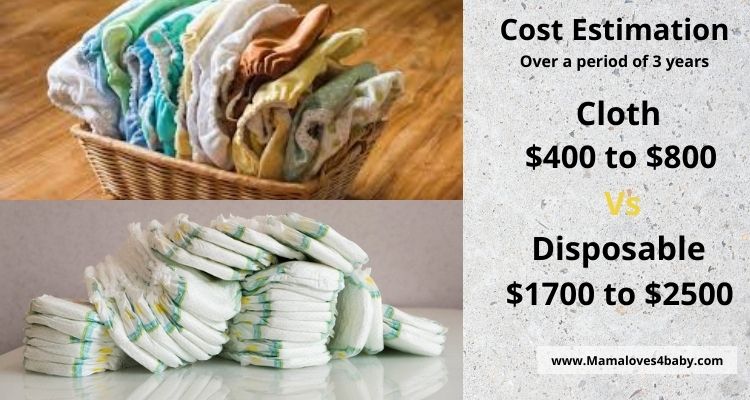 The other option is Cloth diapers. So let's estimate how much money do you save using cloth diapers? These reusable diapers surprisingly improved from the days of your grandparents. Cloth diapers are changed a lot from their old version of mere a piece of cloth and a set of safety pins.
Using cloth diapers are becoming more in trend with their remarkable improvement and cloth diaper accessories like separate inserts, diaper covers, snaps, and much more.  
Selecting between disposable or cloth diapers may become more accessible when parents consider shreds of evidence behind:
Use of Cotton stuff or Cellulose fluff 
Convenience or Price
Laundry or landfills
Potty trained
How much money do you save with cloth diapers?
Both disposable and cloth diapers vary in total cost. In comparison, a baby uses an average of 6 to 12 disposable diapers per day. The price of a familiar brand of disposable diaper is 0. 20 cents, therefore costing you around $75 per month. For a child's first year, the estimated diaper usage is about 3000. That will ultimately cost you approximately $1700 to $2500. 
The price of the diaper itself accumulates, but you also need disposable bags or diaper pail to throw these diapers in the bin.
On the other hand, a baby of 0 to 6 months requires 10 diapers per day. However, it will decrease as your baby grows. Irrespective of brand and size variation, the average price of cloth diapering is roughly $9 to $35, and a packet of 36 cloth diaper inserts costs you around $400.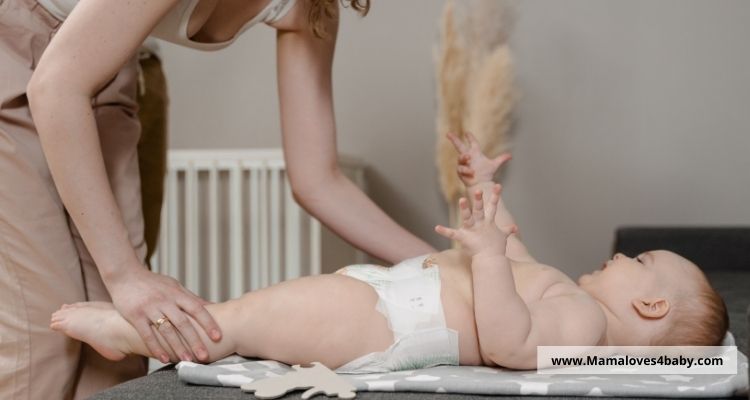 Therefore, in your baby's first year, cloth diapering costs you around $1550. Yet the hidden costs of laundry detergent for washing diapers, electricity, and gas is added. Moreover, you will also need a cloth diaper bin to put all the dirty diapers separately in the laundry. 
Are cloth diapers cheap?
In short, the reusable option same cloth diaper, again and again, makes it cost-effective for you in second year, but in the first year, cost saving is around $150 to $200. That makes a difference but not much as you would expect. 
What are the best diapers for potty training? Cloth Vs. Disposable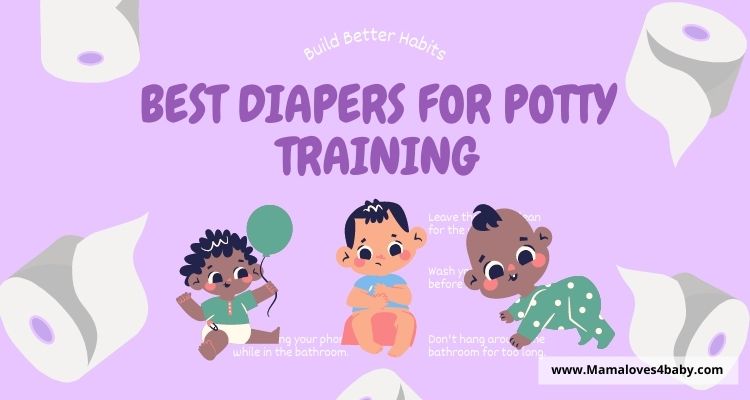 Parents want to reduce the cost of baby diapering when their child reaches a toddler's age. While a child enjoys toddler-hood, most parents like to potty trained them. So let's find which are the best diapers for potty training?
Cloth diapering is the best and cheap option. They serve better and help your children potty train quickly by developing their senses when they get wet. It is nearly impossible in disposable diapers that do not get wet even after frequent pees.
The disposable diapers are more for newborns who cannot express in words when they have nature's call. It is inevitable! When your child starts talking and telling them in their little worlds, it is time to do some exercise and toilet train them.
If you are a new parent and want to use organic cloth diapers for your baby to potty train? And then thought of dirty cloth diapers that requires scrapping restrains you from doing so. Cloth diapers are updated with similar comfort, fitting, and ease of use, just like disposable diapers with chemical-free ingredients. 
Unlike 90 % of American babies who used cloth diapers in 1995, modern parents find them cumbersome due to the extra work. But, thanks to the eco-friendly material, price, diaper pail option, some wet bags and more comfort to baby, many moms are now resuming cloth diapers these days. 
Are cloth diapers better for diaper rash?
Undoubtedly, cloth diapers win babies' hearts in comfort and softness. Advocates of cloth diapers also claim less risk of diaper rashes than babies wearing disposable diapers.
Because the reusable diapers do not include rubber, different adhesives, aromas, and dyes, these ingredients may become irritable for kids and create allergies.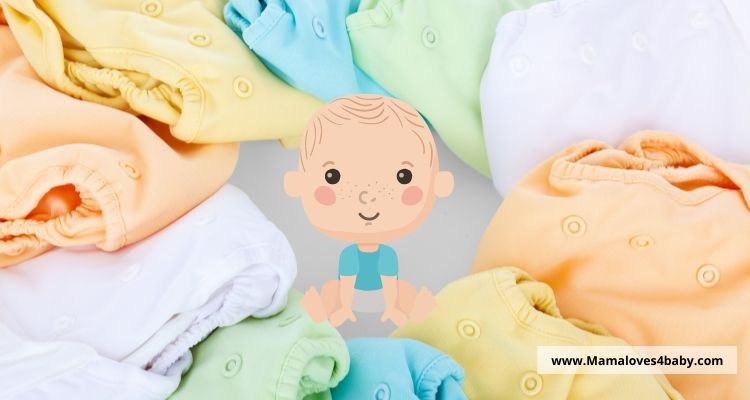 The price is also relieving on parents' wallets; we can say cloth diapers are less expensive than disposable ones because they come with diaper covers made of plastic and terry cotton, which go with many inserts. But they are less absorbent and need to be changed more frequently.
In contrast, modern parents may find disposable diapers are a more convenient and quick solution to their busy parenting routines because disposable diapers require less frequent changes due to excellent absorbency. Which leads to less contact of your baby's skin to pee and poop.
Therefore, these diapers keep your baby's skin dry for a more extended period. They also prevent diaper rashes resulting from moisture, as in the case of cloth diapers. But sometimes, the more prolonged contact with diaper contents and worrisome chemicals may increase the chances of skin rashes.
In short, both types of diapers may lead to rashes issues, so it depends on how effectively you are using them.
Which material is used in diapers?
As far as the material is concerned, stylish cloth diapers are mostly cotton for absorbent layers. Cotton is somehow infamous for needing tons of water to produce. To become more eco-friendly many cloth diaper manufacturers use bamboo, hemp, polyester, fleece, etc., as an alternative to cotton. The best economical insert that lasts longer and absorbs quickly is microfiber.
Therefore, these diapers are organic, less costly, and handmade. Cloth diapers are improved in waterproof colours, insert designs, and appropriate options for more attraction.
Cloth diaper covers are the outer waterproof layer. This layer is TPU (thermoplastic polyurethane) or PUL (polyurethane laminate). The difference is that the latter uses chemicals to waterproof the cover; however, TPU uses a unique heating process to do the same function.
Cloth diapers are mostly bought one time, used, and washed persistently. But these washes require clean water and non toxic laundry detergent, which should be considered. On the other side, the material used in disposable diapers is a big question for safety.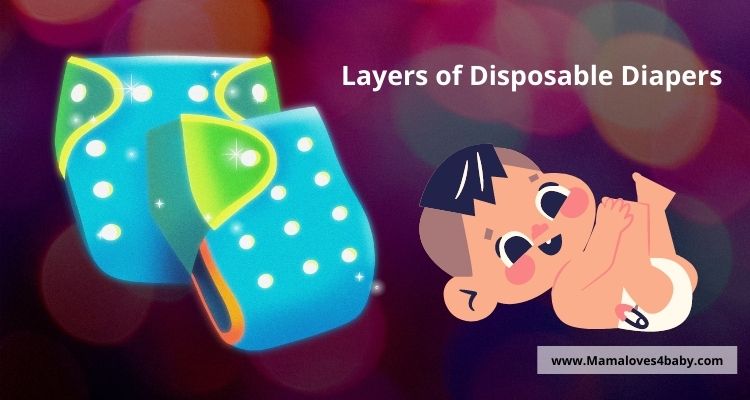 There are three layers of disposable diaper:
Inner layer: the most closet to baby skin. This layer is soft and stays dry.
The absorbent layer is the crucial working layer that traps all the wetness and safeguards the baby from rashes caused by moisture. It includes polymer crystals known as SAP (Super Absorbent Polymer) and fluff material made from wood pulp. Where SAP locks the liquid, fluff is responsible for fluid distribution across the surface.
Waterproof layer: The outermost layer is petroleum-based plastic or plant-based plastic to avoid leaks.
Which is better for the environment, disposable or cloth diapers?
Another significant and worth paying concern of parents is using diapers in the environment. Because disposable diapers are non-biodegradable, about 20 billion diapers each year dump into landfills.
However, some diaper brands have started approaching the recycling process and making them more eco-friendly using materials such as plant-based SAP (a blend of cellulose and wheat).
The cloth diaper benefits include an environmentally friendly process that, like most human waste, makes its way directly into toilets through scrubbing and washing, instead of contaminating groundwater and creating loads of plastic messes. According to American Public Health Association, disposable diapers are unhealthier for the environment and design 100 different viruses.
What are the best types of cloth diapers?
Suppose you have decided to use a cloth diaper instead of a disposable diaper for your loved one, unlike before. In that case, there are several options available in the market to choose from. But before making a selection, you should know the different types of cloth diapers and how they work. What are the different types of inserts for cloth diapers, and the pros and cons of each diaper system? So to serve this purpose, we have tried to list some details for you.
Comparison between different types of cloth diapers
| | | | | | | |
| --- | --- | --- | --- | --- | --- | --- |
| Specifications | All in one cloth diapers | All in two cloth diapers | Hybrid cloth diapers | Prefold cloth diapers | Fitted cloth diapers | Pocket cloth diapers |
| Price range | $15 to $25 | $20 to $25 | $15 to $25 | $1 to $3 | $11 to $35 | $7 to $20 |
| Closure | Tied through snaps or velcro | Fastenedthrough snaps or velcro | Fastened through snaps or velcro | Snaps, Velcro ,snappis, or safety pins are used to close the diaper | No pins or snappis required, snaps or hook are used for closure | Tied through snaps or velcro |
| Soaker pad and diaper cover | Soaker pad is attached to diaper cover. | Removable soaker pads are used | Offers multiple options for the inner layer, detached from the outer layer | Separate cotton rectangular pieces and diaper cover are used | Soaker pad is separate from diaper cover | Absorbent padhas a pocket inside, is attached to diaper cover. |
| Cloth diaper Inserts | Less options are available for inserts | Option for Inserts is available | Disposable or reusable inserts are used. | Inserts are also used apart from prefold | Inserts are not needed due to high absorbency. | Disposable or reusable inserts are used. |
| Convenience | Easy to use as disposable diapers | Easier to use in case of disposable inserts | Preferable for busy parents | Inconvenient | Easy fit for the baby, stress free for the parents | Convenient to use |
| Suitability | Less absorbent fabric, may not work at night | Apt for night time and heavy wetter | Suitable for every occasion, be it daycare, night time or travelling | Frequent changes may be required due to leak | highly absorbent for heavy wetters , available in varied sizes | Suitable for night time and heavy wetter |
All in one cloth diapers
These diapers come with an inner absorbent layer and an outer waterproof cover made of Polyurethane Laminate Fabric. No additional inserts are required except night time. Whereas, Snaps or Velcro are used as fasteners. BumGenius, Bambino Mio, Motherease, Bumkins, kushies Ultra-Lite all in one cloth diapers are on the top in the market. The average price of these diapers ranges from $15 to $25.
Pros
It is an easy option like disposable diapers. No pinning, stuffing or folding is required.
There is no trouble with inserts, disposable liners, pockets, or covers, making it a suitable choice for babysitters. 
The entire diaper goes for a wash, i.e. laundered in one piece. 
Cloth diaper save time. 
Cons
They are expensive.
As all is sewn in one piece, it takes longer to dry when washed.
Due to less absorbency, they may leak.
All in two cloth diapers
These diapers offer detachable soaker pads. The rest is similar to all in one's. These types of cloth diapering cost about $20 to $25. According to the flexibility and affordability, Motherease's Wizard Duo, Funky Fluff and Softbums Echo are some of the best brands in All in two's.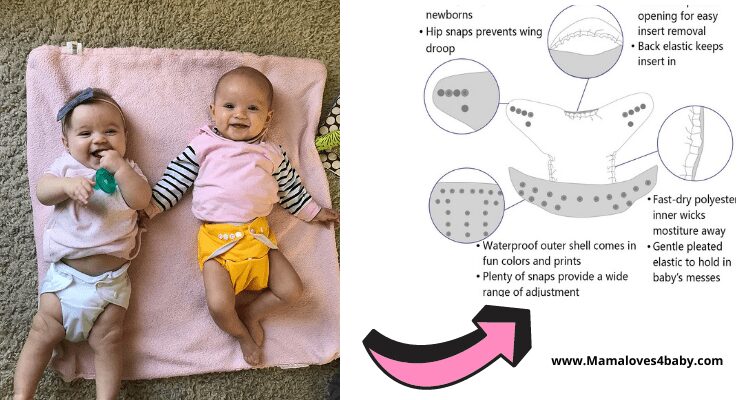 Pros
They are easy to launder. You can wash the reusable inserts separately when needed; however, you can repeatedly use the outer cover without washing.
The inserts, when washed separately, dry faster.
The options available for inserts enables you to customize cloth diaper absorbency.
Cons
They are costly.
Microfiber used in some inserts can cause leaking issues.
Hybrid cloth diapers
Hybrid diapers are a combination of cloth and disposable diapers. They have an outer waterproof cover and two options for the inner layer of absorption, i.e. either a disposable insert or a cloth insert. Cotton, hemp or microfiber are optional cloth materials.
Talking about disposable inserts, what makes them different from disposable diapers are their low chemical and eco-friendly nature. Most of them are biodegradable, hence producing less waste. The outer diaper shell looks similar to a maxi pad. Charlie Banana and GroVia, Flip and gDiapers are prominent hybrid diaper brands. Their price varies from $15 to $25.
Pros
They offer customized absorbency.
They are very reliable when babysitting, travelling and for overnight use.
They are convenient as you do not need to change the entire diaper. Instead, take off the inner part to clean and reuse the outer waterproof shell.
Easy to dry.
Cons
They are a bit high-priced.
Sometimes microfiber inserts can cause leakage.
Prefold cloth diapers
They resemble old-fashioned cotton diapers. You might wonder how they are any different. And how to use prefold cotton diapers? These diapers comprise cotton rectangles, a soaker pad and a diaper cover. To avoid leaks, it is prepared from many layers, essentially thicker from the middle section. This inner part is usually made up of hemp and bamboo.
However, it comes in a variety of other fabrics. Safety pins are used to secure prefolds. Snaps or velcro staples the outer shell. The waterproof cover consists of poly-blend material, and lamination is fastened through snaps or Velcro. Its price ranges from $1 to $3.
Related: How to remove poop stains from baby clothes?
Pros
They are the cheapest among all.
The cotton rectangles are available in more than one size, hence adjustable as the baby grows.
They are faster to dry as compared to those with attached covers.
Offers adjustable absorbency due to the ease of modification in the fabric used for presold.
Also, you can wrap or fold it according to your preference.
They are durable and can be transferred to other siblings, or you may recycle them.
Cons
They take more time to wrap due to fasteners, inserts, covers, etc.
They may require frequent changes not to double up the inner layer. Otherwise, it may cause a leak, especially at night time.
Types of prefold cloth diapers
After knowing how to use prefold cloth diapers. Let's dig into the types. Depending on the material, there are four types of prefolds cloth diapers available in the market.
Bleached cotton prefolds
Unbleached cotton prefolds
Organic cotton prefolds
Bamboo/organic cotton blend prefolds.
Fitted cloth diaper
Fitteds are the most accessible option among cloth diapers to go for. These absorbent materials are given the shape of a diaper, secured with snaps or hooks. The waterproof cover is a separate thing to buy. They provide an excellent fit to the baby like most disposable diapers and offer elastic fittings around the legs and waist. The cost of fitted on average, ranges from $11 to $35. Sloomb Multi Fitted, Nicki's Diapers Fitted, Twinkie Tush Fusion are popular among fitted diapers.
Pros
They do not leak as the material is highly absorbent, thus suitable for heavy wetter and overnight use.
No wrapping, folding or extra securing is required.
Easy to fit because of elastic and leg gussets.
Fitted diapers are available in different materials.
Cons
They are costly
They take more time to dry.
Pocket cloth diapers
The unique factor of these diapers is a pocket inside the absorbent layer. This pocket is made out of a material that soaks moisture leaving the baby's skin dry. However, the internal lining is sewn with the diaper cover, making them similar to all in one's. They cost around $7 to $20.
Pros
The wicking fabric for the pocket keeps the baby's bottom dry and away from rashes.
You can adjust the cloth diaper absorbency through inserts.
If you own the diapers stuffed beforehand, it will make them convenient, thus, acceptable for daycare as well.
Cons
They are somewhat pricey. You have to wash the shell each time you do a diaper change. You can not reuse them.
Pocket diapers get bulkier, and hence after washing them, it takes longer to dry.
Microfiber inserts work well for a while, but after a specific time, they become smelly and may leak as well, unlike natural fibres.
Well, if you are wondering about which swim diaper is suitable for your toddler, then consider the following:
Nageuret reusable diaper
Huggies little swimmers
Alva baby diapers
Pampers splashers diapers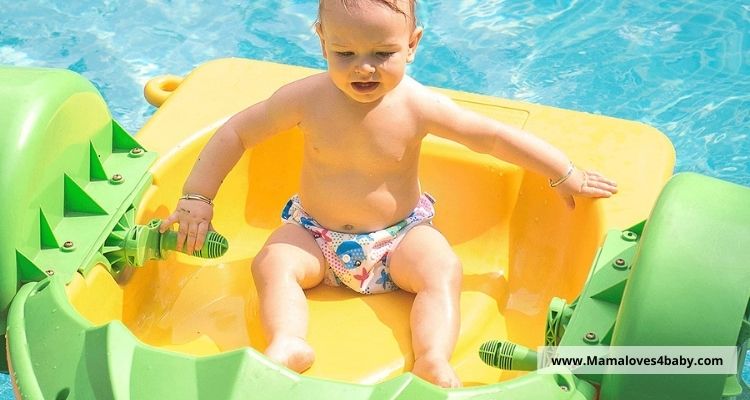 They will only contain solids but cannot stop germs from polluting the water. Parents can introduce them to their baby swimmers.
Conclusion: Cloth diapers save?
When we consider the entire life cycle of both diapers, we may conclude that both diapers impact the environment in terms of material used or creating solid waste. Hence, we have explained what are the different types of cloth diapers, different types of cloth diaper inserts, and how to use cloth diapers with inserts. Hopefully, you will select the correct cloth diaper for your baby now.
Although the studies suggest that disposable diapers use extra material energy and create more non-biodegradable waste than cloth diapers, therefore, it depends on parents and their preferences to use cloth diapers to save money or go with disposable ones for more convenience in this modern world.
Parents Also Ask
How many cloth diapers do I need per day to potty train my baby?
Toddlers begin to pee less; they require only 6 to 8 cloth diapers daily.
What age should a child be potty trained by?
Every child is unique; parents need to observe their children. Typically a kid between 18 to 24 months shows the signs of being prepped for potty training.
Are cloth diapers safe, baby?
Cloth diapers are organic and free from any artificial colours and dyes. Therefore their breathable fabric prevents baby skin from any toxic rashes.
What are the disadvantages of using cloth diapers?
They have less absorbent power than disposable diapers. So, they are required to be changed more frequently. Parents also have to practice well for using cloth diapers, especially when outside the home.