Your baby is growing and so are their needs. Like me, every mother wants to endow their children with the most comfortable sleep at night and so themselves. Does your baby potty train but experience nighttime Bedwetting? Don't Despair. You can expect it at the age of toddlerhood.
Most children potty trained at the age of 3 years, but they are super deep sleepers at night that they cannot realize their bladder is full. Nighttime Dryness falls in baby essentials to save your baby from frequent wake-ups.
But is it possible with regular brands of pull up pants to absorb the heavy flow of urination? Well, your child needs some proper protection. So if you are searching for the best overnight pull ups for heavy wetters you are at the right place.
Why do you need pull ups?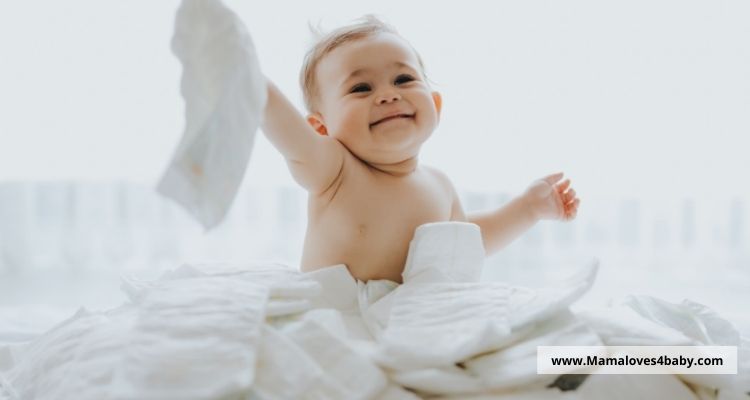 Best nighttime pull ups ensure dual leak guards and keep your children's pyjamas and sheets dry at night. They are most absorbent, leakproof and give comfy babies sleep. Moreover, also help mothers to avoid changing the wet urinated clothes and then run them in the wash the following day.
1. Make your travelling easier
If you plan a vacation with a child going to bed, pull ups training pants will make your travelling difficult. No matter if your child is 3 or 10 years old. You can prep your journey with the best nighttime pull ups and make your night away from home as stress-free as possible.
2. Potty training transition
Once your child stays dry at day, then pat on their back as they have achieved one developmental goal. At the same time, nighttime Bedwetting is natural and goes with your child's growth. Between the ages of 3 to 12 years, 1 in 6 kids experiences it. That makes around 7 million kids in the U.S.
So, be patient and offer your kid the best nighttime pull ups for potty training. Like night time diapers, these night time pants will help them with extra absorb channels to stay dry and have a peaceful sleep.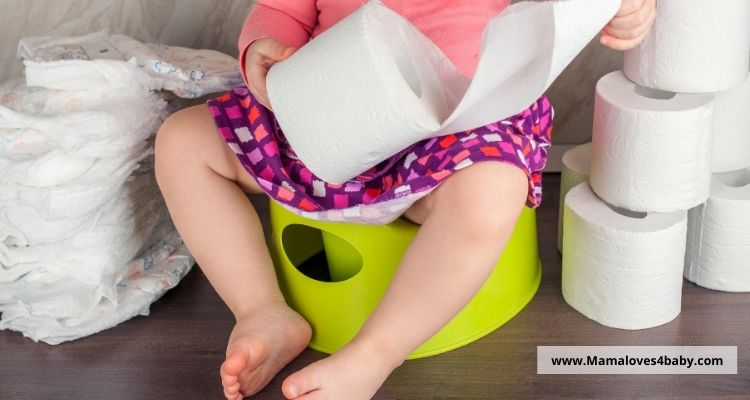 3. To manage Bedwetting
Parents are often confused and frustrated about their children suffering from Bedwetting. It's not something parents can easily share or talk about but remember that Bedwetting is not a major medical issue. Many kids face this in their early years due to lower bladder capacity, hormones and deep sleep.
Parents can smoothly manage this issue with a friendly conversation with their kids and by using high absorbent disposable pull ups . It will keep your child dry and free of embarrassment.
What sizes do pull ups come in?
Overnight pull ups look like traditional cloth diapers, but these are disposable with layers of absorbent backing for urine and bowel voids. Best overnight training pants come in sizes ranging from as small as the age of newborns to sizes for toddlers and big kids. Big kid pull ups sizes ranges from xs to xl provide around 8 to 10 hours of protection in potty training process. You can also use cloth diaper training pants if you are short on your budget.
What are the best overnight pull ups for heavy wetters?
It's all about parents' personal preferences, requirements, budget, and the level of their child's age. However, I've identified some of the diaper pants that can be used as night time underwear from leading brands of pull ups available!
"Not all overnight pull ups are for sensitive skin and hypoallergenic", so be careful while selecting pull-ups for kids, whether for potty trainees, travelling, or heavy wetters.
Top 8 Best pull ups for older bedwetters
1. Goodnites Bedwetting Underwear (best pull ups for older bedwetters)
| | |
| --- | --- |
| Weight of child | Size of Pull ups |
| 28-43 pounds (XS) | 3-5 |
| 43-68 pounds S/M | 6-8 |
| 68-95 pounds L | 10-12 |
| 95-140+ XL | 14-20 |
Every child is different with their own pace of developmental milestones. So, you don't need to be embarrassed if your 10 year old is experiencing Bedwetting. This Goodnites bedtime pants with girls and boys variants provide extreme nighttime protection, so you can start potty training.
With diverse printing characters, your child loves to wear good night's sleep pull ups. Because at this age every big kid has their favourites. Hence, parents with children around 5 to 10 years who are experiencing heavy Bedwetting can have these best pull ups for older bedwetters.
Goodnites pull ups for big kids has 40% more absorption with five layers protection than ordinary pull ups for heavy wetters. So, it will ease your travelling with a bedwetting child. However, like Goodnites diapers it has special padding at the front and bottom for boys. So far, I have found these best pull ups for potty training at night with great underwear like fit.
Goodnites diapers are the best overnight diapers for babies. Leak protection is a must if your child is not potty trained for nighttime dryness because children frequently rot during sleep. Goodnites nighttime bedwetting underwear comes in different sizes with extra padding and are ultra absorbent core like goodnites xl, so you don't need to spend on booster pads insertion if your baby is outgrown 5T size. Hence these are best night time pull ups for 6 year old.
Moreover, this training pants has smell lock technology that absorbs the urine odour that eases your child from worrying about his mess. For big kids with heavy thighs, these best pull up diapers provide a double leg barrier and stretchy waistband to ensure comfort with safety. Therefore, in whichever position your baby enjoys sleeping, they will wake up dry in the morning.
2. Huggies Pull-Ups (Best pull ups for toddlers)
| | |
| --- | --- |
| Weight of child | Size of Pull ups |
| 16-32 pounds | 2T-3T |
| 30-40 pounds | 3T-4T |
The most absorbent overnight protection is available in Pull-Ups Night-Time Girls' training pants from Huggies. These soft, stretchy pants offer big kids excellent coverage and zone security.
Suitable for girls and boys, these Pull-Ups Night-Time Girls' training pants have a waterproof layer to provide extra leak protection during the potty training process. They are breathable, allowing your child to wear them for long periods. The only drawback of these best pull up diapers for toddlers is their one side closure, which may seem difficult for toddlers' to wear.
Plus, Huggies pull ups have fun Disney Princess graphics for your little princess. No matter what your princess is into, she'll love the cute, colourful and comfortable design. They have an adjustable waistband, which can be easily opened and closed for the perfect fit. These are the best pull up diapers for toddlers.
These best overnight training pants are easy to put on and take off. Tearaway sides are easier to check for messes, and they are easy to put on and take off. As for the benefits, these potty training pants are an excellent choice for heavy-wetters.
Many girls will need to wear a diaper but it is excellent. These best overnight training pants are made for your child's comfort, so they are comfortable even when they're wet.
Pull-Ups Night-Time Girls' training pants are designed for extra protection at night. These are Best pull up diapers for nighttime and an excellent choice for kids who are still developing. They come in a wide range of colours and designs to match your girl's wardrobe. Choosing the right size is also essential for absorbing wetness. Huggies offer three sizes in these best overnight pull ups for toddlers.
They have a soft elastic waistband to prevent leakage. The Huggies overnight pull ups have a wetness indicator on the front that lets you know when your child needs to change a diaper.
Huggies pull ups come in 2-packs and are more cost-effective than disposable diapers. They're designed for kids up to 40 pounds.
You can also check Huggies overnight diapersHuggies overnight diapers. These are the best overnight diapers on the market if you don't want to switch to pull-ups.
3. Pampers Ninjamas ( Best overnight training pants)
| | |
| --- | --- |
| Weight of child | Size of Pull ups |
| 38-65 pounds | S/M |
| 64-125 pounds | L/XL |
Bedwetting is a normal part of child development, and for most kids, it is an inevitable part of growing up. Fortunately, Pampers Ninjamas are made with absorbent nighttime underwear, the Form-Fit Waistband, and Lock-Away Channels to keep them dry and comfortable. With these features, Bedwetting is a thing of the past.
If you want the biggest size pull ups? Then, fortunately, the Pampers Ninjamas are available in infant, toddler, and big kid sizes. Whether your child is a heavy wetter or a potty train, every stage has a style. These best nighttime pull ups are available in various colours and designs.
Ninjamas pull ups can also tear easily, but it is best to wash them after using soap and water, especially before sleeping, to avoid any rash or irritation. If there is any residue, you can use a diaper rash treatment.
Pampers Ninjamas' nighttime underwear has superior absorbency, which is essential for overnight sleep. These nighttime training pants have been tested and recommended for over a decade. Whether you're looking for the perfect nighttime underwear for your little one or shopping for one for your child, Pampers is an excellent choice.
These best nighttime pull ups for 5 year old have a smell-locking mechanism that makes it easy to be safe from the mess. But one drawback I found in this is added fragrance, which may not be suitable for babies with sensitive skin. 
4. Seventh Generation Free & Clear Potty Training Pants ( best nighttime pull ups for toddlers)
| | |
| --- | --- |
| Weight of child | Size of Pull ups |
| Up to 34 pounds | 2T-3T |
| 32 to 40 pounds | 3T-4T |
| 38 + Pounds | 4T-5T |
The Seventh Generation Training Pants are designed for children up to 35 pounds. They are gentle on your child's bottom, making them the perfect choice to help prevent accidents. These best pull-ups do not contain latex, fragrances, petroleum-based lotions, chlorine processing, or petroleum-based fabrics. So, I highly recommend the best pull up diaper for sensitive skin babies.
Unlike diapers for potty training, Seventh Generation pull ups diaper has an absorbent core of chlorine free fluff pulp. These best night time pull ups have stretchy tear away sides panels and premium leak guards. They have cute, colourful designs and are very flexible to wear. Parents love this brand, and their reviews are generally positive. These training pants are made for small kids and have been available for a long time.
The best overnight training pants have been designed to be easy to use to start potty training. They give your toddler the experience of wearing pull-on pants. They are flammable, so better to prevent your child from catching fire. In addition to their gentle nature, they are also a great choice because of their low price.
The Seventh Generation Training Pants come with an eco-friendly are an excellent choice for toddlers and babies. The best pull-ups for toddlers also come in different sizes, making it easy to choose the right size for your child. They have a wetness indicator, blowout guard, and size label, which will help you determine if your child is dry or wet.
On the other hand , Seventh Generation diapersSeventh Generation diapers also provide 12 hours of leak protection to your 4-year toddler.
5. Bambo Nature Premium Eco-Friendly Training Pants (best overnight training pants)
| | |
| --- | --- |
| Weight of child | Size of Pull ups |
| 15-31 pounds | 4 |
| 27-40 pounds | 5 |
| 40 + pounds | 6 |
Bambo Nature Training Pants are an excellent choice for older kids who are starting to learn how to potty train. These training pants come in size 4, perfect for babies weighing 15 to 31 pounds.
They are made from 100% natural, biodegradable cotton and are free of chemicals, dyes, and parabens. Therefore, they are made from organic cotton, are hypoallergenic and are the best overnight pull ups for sensitive skin. And that's a great thing because you don't have to worry about your child getting a rash or raccoon pooping on you. These pants are also comfortable.
These best pull up diaper are free of chlorine, harmful chemicals and allergens. These are dermatological tested and safe for your heavy wetter. The lining is of SAP and TCF certified fluff pulp. These are eco-friendly, waterproof and leakproof. Parents will love the fact that they are made from sustainable materials.
The best pull-ups for toddlers also look great and have a cute logo and a soft fabric. The average cost of these pants is surprisingly affordable. You'll be glad you went green and purchased these eco-friendly potty training pants.
These pull ups training pants pants are ideal for toddlers but not for big kids. Their soft and stretchy sides make pulling them up and down easy. They also have tear away sides for a better fit. It also makes parents quickly check for messes and are simple to remove.
Aside from being comfortable and soft, these training pants for overnight wetters may burst, and the gel may leak. No doubt, it is an affordable option but only for limited usage.
6. The Honest Training Pants (Nighttime underwear for toddlers)
| | |
| --- | --- |
| Weight of child | Size of Pull ups |
| Up to 34 pounds | 2T-3T |
| 32 to 40 pounds | 3T-4T |
| 38 + Pounds | 4T-5T |
If you're looking for disposable cloth-like training pants, look no further than The Honest Company's premium, eco-friendly option. These unique pants feature a contoured fit and ultra-thin design perfect for potty training. What's more, your child is guaranteed to love them! Plus, they're super absorbent, too! Just remember to use them only after you wash them!
When it comes to training your child to wear underwear that won't leak, The Honest pull ups are a great choice. These reusable training pants are designed to teach your child to use the bathroom and avoid accidents.
The honest pull ups for kids are also hypoallergenic and free of fragrance and harsh chemicals. These pants are perfect for toddler underwear and will help your child learn to use the potty independently. So, these are the best pull ups for toddlers.
The Honest Training Pants feature plant-based inner and outer layers, gentler than most other potty training pants. The thigh-high, slim-fitting design works well under clothing and prevents leaks. Unlike traditional diapers, The Honest overnight baby diapers don't have tabs on the sides, so you can easily remove them if your child has a messy poop.
These potty training pants are similar to regular diapers in absorbency and convenience. Some children may not notice that their pants are wet if they are cloth. However, they will not need tactile cues to tell them to use the toilet. These potty training pants are made of 100% cotton. If you choose The Honest Training Panties, you'll have no worries about chlorine.
Like other sam's club diapers, Honest brand diapers are great nighttime diapers for your kids.
7. Pampers Easy Ups Training Underwear (best pull ups for night time)
| | |
| --- | --- |
| Weight of child | Size of Pull ups |
| 16- 34 pounds | 2T-3T |
Pampers' Easy Ups training pants are the easiest way for toddlers to put on their underwear. They are designed with a 360-degree stretchy waistband to fit like real underwear. These best pull ups for potty training have an anti-bacterial barrier that makes them odour-free.
The elastic waistband allows your toddler to easily pull on the Easy Ups and stay securely in place. The three-channel absorbent core and Dual Leak Guard Barriers offer superior leak protection. The breathable waistband and super soft material allow your child to wear the underwear with confidence.
Changing time is always fun with Pampers Easy Ups training pants! So, take advantage of the fun and exciting new styles! You can't go wrong with Pampers Easy Ups. They're guaranteed to help make potty training more manageable and less stressful.Unlike Huggies velcro sides, The easy-to-tear sides make the Pampers Easy Ups Training pants super comfortable for babies.
Your baby will be happy wearing this product. These are the most absorbent pull ups for toddlers and are great for a child's transition from diapers to underwear. Moreover, they are safe and comfortable to wear all night long. You can easily remove the training underwear from your baby without worry.
8. SleepOvers by Cuties (For Nighttime potty training for heavy sleepers)
| | |
| --- | --- |
| Weight of child | Size of Pull ups |
| 38-65 pounds | SM/M |
| 60-125 pounds | LG/ XL |
| 85-140+ | XL |
The SleepOvers pull ups by Cuties is a diaper underwear option for teens and adults that protects against overnight leakage. These big kid pull-ups are gentle and work to reduce stress and improve your child's sleep quality. You can also use these pull-ups for special needs children weighing 38 pounds. They have breathable fabric and are made for nighttime use.
The SleepOvers are made for both genders and are available in several designs. The youth versions have an elastic waistband. The high waistband design of these pul ups night time allows for excellent absorption and comfort, and the fabric is flexible and stretchy. They are hypoallergenic and feature a soft, aloe-infused inner liner for optimal comfort.
These best overnight training pants are an excellent choice for sensitive skin because it's unisex, meaning it fits both girls and boys. Cuties also provide pull ups of the largest size for your old bed wetters. It is also a plant-based diaper so that you won't worry about chemical smells or irritated skin. Another great feature of SleepOvers by Cuties is their soft fabric and cloth-like outer surface. Their breathable design helps reduce heat and odours, and they're perfect for babies and toddlers.
Conclusion: Overnight pull ups for heavy wetters
In the end, the best pull ups for potty training should be soft and gentle. They should not cause a diaper rash if they're too tight or too loose. Moreover, they should be natural materials to avoid rubbing your baby's sensitive skin.
Goodnites Bedwetting Underwear is among the favourites for overnight big kid underpants due to its wide range of size availability, leakproof, night lock technology and consistent protection. So, I hope this review will help you make better decisions for your baby's stressful period.
Best overnight diapers for heavy wetters
I have tested some best overnight diapers for heavy wetters so that you can find some ease in your parenting journey.
7th generation diapers (best overnight diapers for toddlers)
Honest brand diapers (Overall best overnight diaper)
Bambo Nature Premium Eco-Friendly Baby Diapers (Best training diapers)
Pampers Swaddlers Overnights Disposable Baby Diapers (Best bedwetting diapers)
Buying Guide
Your child's comfort is essential. You don't want to wake up to a wet baby! Your child should be able to sleep well in these diapers. By keeping their clothes dry, your baby will sleep better, which will improve their self-esteem and confidence. And you will be happy knowing that your child can sleep comfortably. So, what do you look for in the Best overnight pull-ups?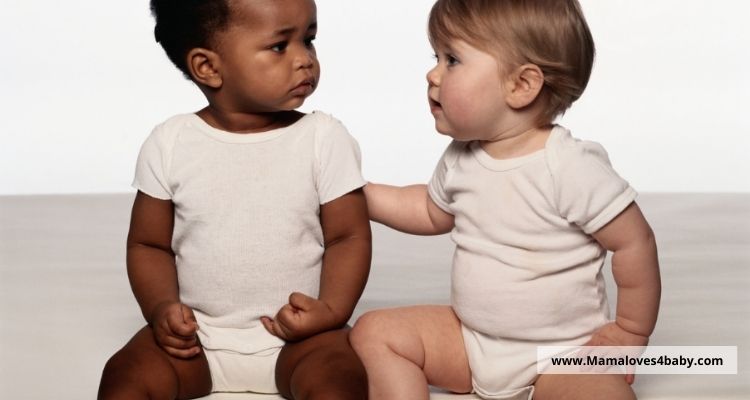 Leakproof
A leakproof Best overnight pull-up is one of the essential features to look for in a pull-up. This will save you money in laundry costs and provide solid, absorbing power. Its size is also necessary as leak-prone diapers can irritate a baby's skin and may even cut them. A good pull-up is stretchy and comes in various sizes, from newborn to six.
Best fit
In addition to being absorbent, pull-ups have a stretchy waistband, leak-guards, and extra absorbent five layers. Some even come with a built-in nappy. However, if you're looking for the best overnight pull ups for a heavy wetter, you should consider your baby's type of fit.
As a parent, you want your child to be comfortable and happy. It's a part of their development that you need to encourage. The best overnight pull ups for heavy wetter babies are designed to fit appropriately and can be easily pulled. They should also be comfortable, as your child will not feel uncomfortable if they're wearing them for long periods.
Easy to use and remove
In addition to a comfortable fit, the Best overnight pull-ups for heavy wetting girls are also easy to remove unlike other diaper companies. Besides being washable, they're also adjustable, re-fastenable, and even in Disney princess designs. In addition to being comfortable for your child, they are also designed to absorb fast and distribute evenly, so they don't leak any records at night.
Aside from being comfortable for your child, they should also be easy to use. They should fit securely and have a sizing chart. These features will help you choose the right one for your child. If you're looking for pull ups for heavy wetters, look for a brand that offers many features. When it comes to the best pull-ups diapers, the more absorbent the material, the better.
Most absorbent
The best overnight pull ups for heavy wetters should be super absorbent and has night lock technology. They should be comfortable to wear. You'll want them to stay dry at night, but if your baby can't sleep comfortably in a regular diaper, you'll probably want to try a waterproof pull-up. The most absorbent ones should be easy to wash. If you don't have a waterproof diaper, waterproof ones will be fine. In addition, the most absorbent ones are odour-mask technology.
Breathable
The best overnight pull ups will not have a bulky nappy style. Instead, they'll feature a breathable, stretchy waistband. It will ensure that the child stays dry and comfortable all night. The adhesive strip also helps prevent leakage. Whether you choose a waterproof pull-up, you'll be able to keep a clean child and keep the sleep-training process on track.
Size
Overnight pull up diapers cross between diapers and underwear but are made explicitly for overnight use. Kids often wet their sheets and other bedding while sleeping, so it's essential to protect them with fitting pull up diapers. These pants are available in three sizes: extra-small, small/medium, and large, ranging from 28 to 70 pounds.
A good pair should also feature a tearaway sleeve so parents can check for leaks. Choose a pair with no visible Velcro since this will cause scratches on your child's thighs.
Cost
Best overnight training pants are often more expensive, but the cost is worth it. Be sure to check the leg slits when buying overnight pants, and avoid those with elastic.
Parents Also Ask
Do pull ups at night hide the urine smell?
Not all overnight pull ups are designed with a smell lock mechanism, but they are super absorbent for heavy urination to start potty training. Goodnites bedwetting underwear has the discrete odour absorption feature that makes it lovable by parents.
Should I wake my child up to pee at night?
Instead of waking the child up at night, one method of dealing with Bedwetting is encouraging your child to use the toilet before going to bed at night. This will empty their bladder and give your child long hours of dry sleep.
How to help a child stop bedwetting
Through a friendly conversation with your child and encouragement for achieving little milestones, you can help your child even with the best absorbent overnight diapers for leak protection.
What is the biggest pull up size?
Goodnites and Cuties offer the biggest pull up the size with an Extra large size for children weighing between 95 to 140 pounds.
What is the smallest size of pull ups?
Many best pull up brands offer regular small sizes. Huggies offer petite sizes for babies weighing around 16 to 32 pounds.