Are you planning a trip to Walt Disney World with your little ones and looking for the best stroller accessories? Look no further! This guide will give you all the necessary information you need to make your vacation as smooth sailing as possible. From inserts to rain covers, I tried to get you covered with tips on what to bring when traveling with a stroller.
What are the Best stroller accessories for Disney world?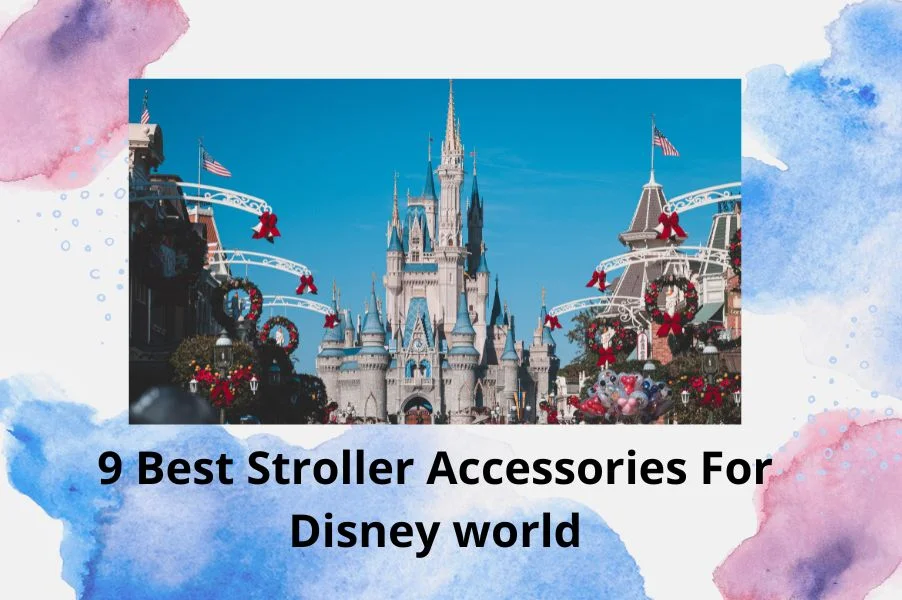 Disney is an excellent place for kids of all ages, and with the right stroller accessories, it can be even more fun for parents too! Here are some of our favorite Disney stroller accessories. Whether you're looking for a sunshade to keep your little one cool, a storage bag to hold all of your supplies, or a fan to keep them comfortable, we've got you covered! So don't forget these essential items on your next Walt Disney World vacation.
Read Also: Stroller Bassinets Approved For Overnight Sleeping. These complete travel systems include a multi position recline seat and an infant car seat for comfortably strolling around Disney vacation.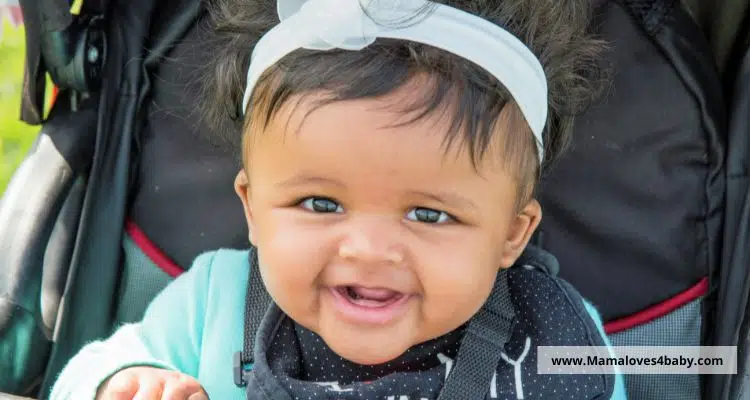 But before that, you should be aware of the Disney stroller dimensions as per the new Disney world stroller policy if you carry multiple kids and a double stroller. So, check out Best Double Strollers for Disney world that are approved instead of stroller wagons.
List of Best Disney Travel accessories
Momcozy Universal Baby Stroller Organizer
The Momcozy organizer is the perfect Disney accessory for any single or double stroller. It features two insulated cup holders to keep your beverages cold or hot, a detachable zippered cell phone pocket, and an adjustable shoulder strap.
Its large capacity is perfect for storing all your essential items without messing up during your Disney trips, such as phones, diapers, wipes, toys, and drinks. The compact design with 12.9 x 4.3 x 6.7 inches in dimensions is perfect for use at Disney World and Disney parks.
This stroller caddy is made of durable, premium quality 600D polyester, waterproof and wipe-clean material. In addition, the adjustable shoulder strap can be attached to any stroller handlebar with two velcro straps or taken off when you don't need it.
Suppose you have a question in your mind. How do I organize my Disney stroller? This Disney World stroller organizer has a compact and universal-fit design that goes well with all strollers like Baby Jogger city mini, Britax, Bugaboo, BOB, Chicco, UPPAbaby, and more.
Sun Shade for Strollers by IntiMom
If you spend any time outdoors with your little one in the stroller, a sunshade is a must-have in list of Walt Disney world accessories in summer. There's nothing worse than a cranky, sweaty baby (or toddler) who's been in the sun too long. A good sunshade will keep your child cool and comfortable, and it's much easier to apply sunscreen when they're not squirming around.
This sunshade is on our list of best Disney stroller accessories. It has an adjustable drawstring that allows you to customize the size and shape to fit most strollers' canopies, including double strollers and car seats. It also has a unique see-through design with a 31.5″ Length and 24.8″ Width so your baby can see the world while being protected from harmful UV rays. This product comes with a lifetime guarantee, so you can be sure it will last through your future Walt Disney World trip!
Jeep Standard Stroller Rain Cover
The Jeep Standard Rain Cover is the perfect stroller accessory for Walt Disney World. It features a precise vinyl plastic construction that is waterproof, windproof, and ventilated. The universal size is ideal for use with any stroller. Moreover, It's easy to install, remove, and store.
Therefore, it's a great and safe way to keep your child dry and protected from unexpected weather conditions such as rain, snow, and cold. Despite this, I found the rain cover among the best stroller accessories to have and is also accompanied by a diaper bag and pocket.
Disney Baby by J.L. Childress Side Sling Stroller Cargo Net
This cargo net is a great way to keep your belongings organized while you're on the go at Disney. It features a convenient side sling design that makes it easy to access your things and has an eye-catching Mickey Mouse print. Plus, it's made from durable materials that withstand wear and tear.
You can use it on both sides of the double stroller for maximum storage of baby essentials, such as water bottles, wipes, clothing, and diapers. These Walt Disney accessories are also a cute way to show your love for Mickey Mouse and Minnie mouse.
Diono Stroller Fans
Diono's stroller fan is a great way to keep your little one calm and comfortable while on the go. The clip-on design makes it easy to attach to most strollers, car seats, and play yards. The flexible neck allows you to position the fan at the perfect angle, and the three-speed settings help you select the right amount of airflow.
The soft, flexible blades are also covered to protect little fingers, and the stroller fan is made with BPA-free and PVC-free materials. It also has an easy-to-use on/off switch. You need to buy separate 2 AA batteries, and you are good to go!
Disney Baby by JL Childress Mickey Stroller Hooks
Among other best Disney accessories, these hooks are a convenient way to keep your belongings safe and within easy reach while you're on the go. The clips attach easily to most strollers and can be used to hold bags, purses, coats, umbrellas, toys, and more. They're also great for attaching a stroller fan or blanket, so you can always have those items within reach.
The hooks can also help deter theft, making it more difficult for someone to grab your belongings and run off with them at Disney parks. So, if you are considering renting a stroller at Disney World, these lightweight Walt Disney accessories will work for you.
Guzzie+Guss Hitch Full Suspension Ride-On Stroller Board
A ride-on stroller board is a great way to keep your little ones entertained while you're walking around the Disney World. They can hitch a ride on the back of your stroller and enjoy the sights and sounds of Walt Disney world without getting tired.
And when they're ready for a break, the board can be easily removed and stored in the stroller's basket. It is among the best stroller accessories for toddlers, making your visit to Walt Disney World more enjoyable. And, if you have multiple kids, it eliminates the need for a double stroller and helps you save money.
It's essential to find a glider board that is compatible with the type of stroller you have. Some stroller boards are only compatible with certain strollers, so check before buying. This board fits most strollers and can carry a child with a weight up to 62 pounds.
Lewis N. Clark Cable Lock
If you're heading to Disney parks with a stroller, you'll want to ensure you have a good lock for stroller. The Lewis N. Clark Cable Lock is a great option, as it's easy to use and secure. It attaches to the pram frame with a 30 inches retractable cable and has a three-dial code, so your stroller will be safe while enjoying the park.
Universal Stroller Tray
The best stroller accessories for Disney are the Universal Stroller Tray with Insulated Sippy Cup Holder. These Walt Disney accessories will help you keep your little one comfortable while you enjoy the sights and sounds of Disney.
This snack tray attachment is easy to clean with a damp cloth or machine washable. The child tray has two adjustable, non-slip straps that can be attached to most strollers such as baby jogger city mini. Moreover, the child tray is made of safe, non-toxic materials.
You can use the stroller cup holder for keeping your baby's feeding bottle.
Other best baby travel accessories for Walt Disney World
Skip Hop Portable Baby Changing Pad
Looking for a convenient and portable way to change your baby on the go? The Skip Hop Portable Baby Changing Pad may be just what you need. This handy pad can be easily folded up and stored in your diaper bag or purse, making it perfect for quick changes while out and about. It is also made from soft, comfortable materials to help keep your baby comfortable and happy.
Whether at the park, a restaurant, or traveling with your family, changing your baby's diaper can often be challenging. It is especially true if you are out and about without access to a changing station or table. But with the Skip Hop Portable Baby Changing Pad, you can easily change your baby's diaper anywhere and anytime.
Arm and Hammer Diaper Bag Dispenser and 24 Diaper Disposal Bags
Looking for a convenient way to store and dispose of diapers when you're out and about with your baby? The Arm and Hammer Diaper Bag Dispenser is the perfect solution. With its durable design and 24 disposable diaper bags, this dispenser makes it easy to keep your baby's diapers organized and clean no matter where you go.
Whether on a day trip, at Disney park, or spending time with family and friends, this handy dispenser makes diapering your baby convenient and hassle-free. So why wait? Get your Arm and Hammer Diaper Bag Dispenser today and start caring for your little one quickly!
Diaper Bag Backpack
Looking for a convenient way to carry all your baby essentials on the go? A diaper bag backpack may be just what you need. These spacious and durable bags come equipped with a portable changing pad, pacifier case must be with pacifier clip, and stroller straps, making them ideal for use while traveling or simply running errands.
And thanks to their unisex design, they are an excellent choice for moms and dads. So it is a practical and stylish way to carry all your baby's essentials. A diaper bag backpack may be among the best stroller accessories you may have.
Conclusion: Best stroller accessories
While many Disney stroller replacement parts are on the market, we believe the ones listed above will be especially beneficial for those traveling to Disney in 2022. I hope you have a wonderful time with your family and children at Disney World. However, you will see relevant results of our recommendations that help you make your trip more enjoyable!
Disney approved strollers
Forget about lugging your heavy stroller around Disney trip – Disney has got you covered! All the approved strollers at the park are lightweight and easy to maneuver. Plus, they come in various fun designs that will make your child feel like a true VIP. So, take a break from pushing that old clunker and upgrade to a brand-new Disney stroller!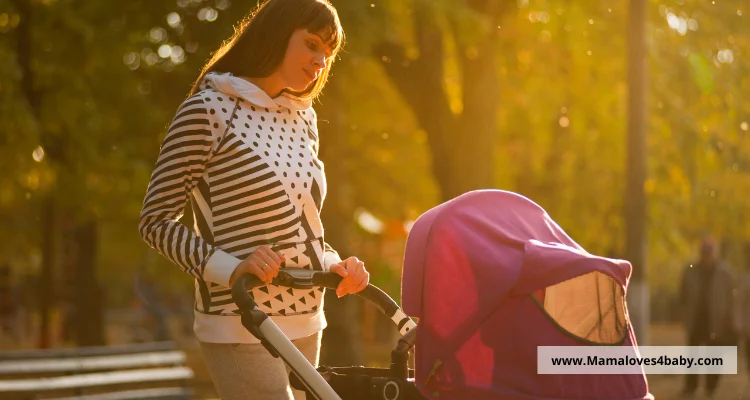 Best stroller for Disney World
Are you planning a trip to Walt Disney World and looking for the best single stroller for your little one? Look no further than the Disney-approved stroller from Baby Jogger! The baby jogger city mini is a lightweight and durable stroller that is perfect for navigating the crowds at Disney World, with a large storage basket, multi-position canopy, and adjustable sunshade to keep your little one comfortable and safe. You can also attach Baby Jogger Cooler Bag with it.
Plus, the convenient one-handed fold makes storing and transporting your own stroller a breeze, so you can focus on making memories with your family during Disney trip. So why wait? Get your Disney-approved stroller from Baby Jogger today and start enjoying your time at Disney World stress-free!
You can also check the complete review of the best single strollers for traveling.
Best double stroller for Walt Disney World
When planning your trip to Disney World, one of the most important things to consider is how you will get around the massive theme parks. Whether traveling with young kid or older children, having a good stroller at Disney World is essential for keeping everyone comfortable and safe. But choosing the best double stroller for Disney can be challenging, especially with so many jogging stroller options available.
The Joovy Scooter X2 is a fantastic option if you want the best double stroller for Disney. It is lightweight and easy to maneuver even through the most crowded park areas. Further you can also install a stroller spotter antenna to stand out from the crowd.
It is also super durable and comfortable, with plenty of storage space and a parent console for all of your necessities. And with five-point harnesses and a swivel wheel that helps you steer effortlessly, it's no wonder why the Joovy Scooter X2 is one of the top choices for Disney fans everywhere.
How do you make your own stroller stand out at Disney World?
With so many people and much to see, losing your stroller at Disney World can be easy. But with a few simple Disney travel accessories, you can make sure your stroller stands out in a crowd!
A brightly colored flag or ribbon attached to the handle is a great way to help spot your stroller from afar, and a name tag with your contact information can help someone return it to you in case it gets lost. If you're worried about losing your valuables, consider investing in a lock – it's always better to be safe than sorry. 
What are the rules for strollers in Disney parks?
Are you wondering how strict is Disney with their stroller policy? Well, strollers are welcome in Disneyland, but there are a few Disney size requirements to keep in mind. First, all strollers must be no larger than 36″ wide and 52″ long. Second, only one child is allowed per stroller – no exceptions! Finally, strollers must be kept off of escalators and moving walkways for the safety of everyone involved. 
If you're visiting Disneyland, you'll probably want to bring a best umbrella stroller for your baby's Disney transportation. But what do you do with it when you're not using it? There are a few options for parking strollers at Disney World. Leave it with a cast member at the entrance or park it in a designated stroller parking area. However, It is best to bring your own stroller to make your trip hassle free.
If you leave it with a cast member, have your name and contact information on a tag somewhere on the stroller so they can quickly get it back to you like some stroller rental companies do for security purposes.
What are some essential items in a stroller bag for Walt Disney World?
You'll want to have a few essential items in your bag for Walt Disney World. First, pack sunscreen, hats, and sunglasses for everyone for full protection- the Florida sun can be intense! Second, put snacks and drinks for your little ones (and yourself!) to keep energy levels up throughout the day.
Finally, pack a few spare clothes in case of spills or accidents – you never know when you might need them. These things make a big difference in managing your kids and let you have the best vacation.
Parents Also Ask
How do I prevent my stroller from tipping?
One of the best ways to keep your stroller from tipping is to use a lock. The stroller lock is designed to work with all kinds of strollers and is easy to use. Loop the lock around one of the stroller's wheels and then secure it with the key. It will keep your stroller from tipping over, even if it's bumped or jostled.
How do I organize my Disney stroller?
Another great way to make your Disney trip more enjoyable is to be organized! It can be tricky with a double stroller, but some great products on the market can help. Such as the Organizer, which attaches to the handle of your stroller and has multiple compartments for holding drinks, snacks, toys, and more.
Why are stroller wagons not allowed at Walt Disney World?
Stroller wagons are not allowed at Disney World because they are considered "personal motorized vehicles." It means they are not permitted on any walkways or pathways throughout the park. However, you can still use them in the parking lots and other areas outside the park. If you have a stroller wagon, follow the posted signs and stay on designated pathways. 
What happens if someone steals your stroller at Disneyland?
You can do a few things if you're unfortunate enough to have your stroller stolen at Disneyland. First, report the theft to a security guard or Disneyland staff member. They will be able to help you fill out a police report and may have surveillance footage that can help identify the thief.
Next, contact your insurance company to see if they can cover your loss. Many policies will cover stolen property, so it's worth checking if you're covered. Finally, consider purchasing a replacement stroller or renting one with stroller rental companies from Disneyland. It will ensure a safe and reliable stroller for the rest of your trip.