Graco is one of the most well-known infant equipment manufacturers. Its renowned range of baby strollers allows you to go on a vacation with your kid without having to carry them in your arms.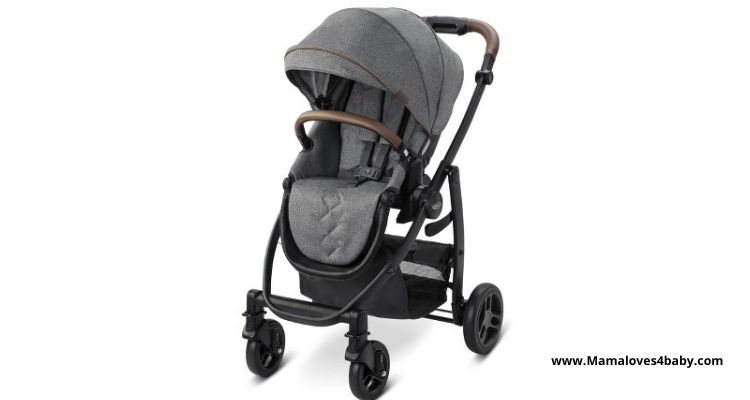 Why are you so tense about unfolding Graco stroller?
Is it difficult for first time moms and dads to figure out how to open a Graco stroller while holding your kid? Or Do you want to know how to fold a stroller when your child likes to walk along with you?
Before you buy a baby pram, the essential feature you check for is whether it is easy to fold or unfold the stroller. When you're going on a long vacation with your cranky kid and want the best and most comfortable stroller to accompany you, the Graco stroller is a must-consider option. But I'm sure you're puzzled about how to unfold graco stroller without putting in additional effort.
If you got a buggy for your child, but you haven't found a better or easier way to open or close it. Here is a step-by-step guide for you on unfolding and folding stroller, as there are many unique models of Graco strollers with different capabilities available in the market.
How to open a Graco stroller?
Graco is famous for its outstanding quality baby prams collection, together with Graco car seats, which are prominent. The levers are incredibly easy to release, making collapsing the stroller a breeze. Now there is a question on how to open a Graco click connect stroller and how to open graco pramette stroller.
Unfolding stroller can be difficult for you if you don't understand the correct position and aren't familiar with the buttons and other latches that must be pushed to get the pram upright.
Follow Graco stroller open instructions to understand how to open graco snugride stroller
Step 1:
To begin unfolding stroller, place your stroller correctly, with the handle pointing upwards and the rear wheels on the ground, firmly on the flat surface.
Step 2:
By pressing the grey buttons on the outside edge of the handlebar, lock the handle into the correct position, and then pull the small lever upward just after you hear a clicking sound.
Step 3:
Some plastic latches are available for connecting from one frame bar toward the next. Now you must hold the middle section of the stroller with your other hand and push it outward by releasing the latches, which will assist to open stroller.
Do you know what latches do? The storage latch lock the stroller together, allowing you to carry it with one hand and not worry about accidentally open the stroller.
Step 4:
Give it a proper spin and a firm push to ensure that it's completely open and release the side storage latch completely so that all of the latches and buckles are unlocked for your baby's safety. The pram is now available for your usage.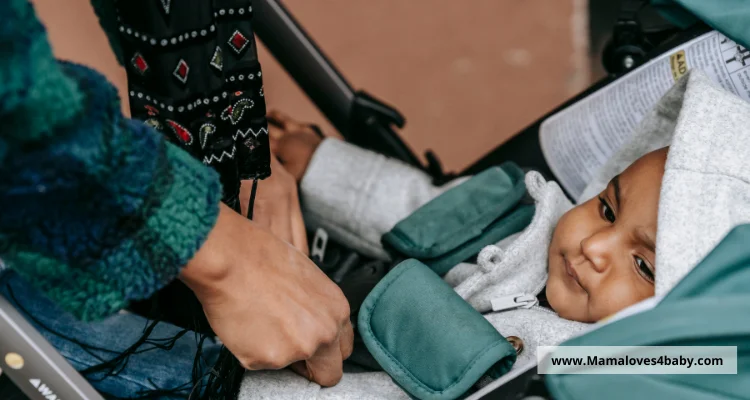 How to unfold Graco double stroller?
A Graco double stroller is all built to accommodate your growing family with complete comfort. The company has designed various multi-functional prams for two children to ride in a single move.
No doubt, it is one of the most significant invasions of this graco brand. Don't you want a great Graco double stroller with an infant car seat and a sit and stand stroller for your toddler.
I can relate to how troublesome it is for you while dealing with your children and how it isn't easy to operate the baby gear. But the Graco double stroller is worth purchasing. To know how to unfold a stroller that has dual seats, don't worry. These easy steps will help you to operate the double strollers conveniently.
Step 1:
By lying down the double stroller on the surface, always put the handle in the upward direction.
Step 2:
You need to put the storing lock between both the handlebars at the top of the stroller frame. Ensure that the safety strap removes from the hook.
Step 3:
Now press the button, which is oval, and place it on the side of the baby stroller to open the stroller.
Step 4:
As soon as you hear a snap, pull the handlebars up to straighten the pram to the correct forward position. Now, the double baby stroller is ready, and both of your babies can enjoy the ride.
How to fold Graco stroller?
As a new parent, it isn't easy to use advanced featured prams or other baby gears. they may be confused about how to close a stroller? At the start.
But this step-by-step guide will help you solve your confusion. It is good to learn before buying the stroller. Some moms and dads feel silly because they don't know how to fold stroller?
Graco has introduced newer Graco stroller models, such as one hand-fold or FastAction Strollers, that can be quickly closed without effort. If you know about your model number, look into the graco stroller manual and find out whether your pram is a Graco FastAction fold stroller or not.
Follow these basic and simple steps to know how to close a stroller?
Step 1:
For folding Graco strollers, If you have a car seat in the stroller, you must either unclip it or remove it before folding the stroller.
Step 2:
The canopy above the single stroller seat will readily fall back against the upper handle as you pull the front end backward. If you have attached any snack tray, it also needs to be removed.
Step 3:
It would help if you tugged on the strap beneath the baby seat to fold the stroller because every new model of Graco strollers has a belt where the babysits.
Step 4:
If you have an old pram, you must use more force for the folding stroller. However, do not overextend yourself or push yourself against another surface to gain more power.
How to close Double Graco Stroller?
When you initially use the twin pram, it may seem tight and uncomfortable. However, you won't have to worry about folding a Graco stroller since it has an effortless mechanism that will assist you in folding it.
Step 1:
First, you have to ensure that the storage basket inside the stroller is up and the brakes are off.
Step 2:
Now you can easily find a red dot on the handle bar, which you have to slide towards the right.
Step 3:
Then you have to twist the side bar forward to fold the entire stroller slightly.
Step 4:
If you have a new model, you won't have to worry because it can close without any additional effort, but if you have an older model, you'll have to push harder to get it to snap in place so that it can stand on its own.
Different Types of Graco strollers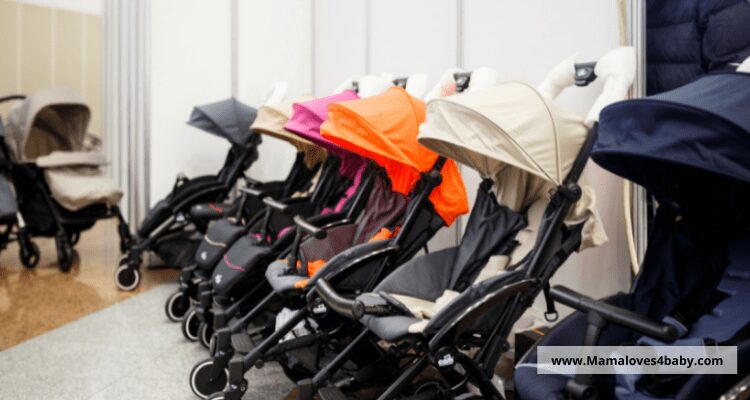 Graco has made all parents' lives easier, whether they have one child or two, because they've designed different prams for single and multiple babies. It has two main categories: Single strollers and double strollers.
Everyday Graco Stroller
Everyday strollers for regular use, whether you're going grocery shopping or walking around your town. It is ideal for a single baby and can be relied upon daily.
The top 5 most demanding and reasonable Everyday strollers are:
Verb click connect stroller
Nimble lite stroller
LiteRider LX stroller
UNO2DUO Single stroller
Modes element stroller
Lightweight Graco Stroller
A lightweight Graco travel stroller specializes in mobility and flexibility for convenience during family vacations, adventures and trips, making it ideal for exploring different destinations with a baby. Most parents cannot quickly figure out how to fold graco stroller? This compact, Lightweight stroller will prove to be very helpful.
Below are the top 5 lightweight strollers that are both durable and affordable:
Modes Pramette Travel System
Modes Element LX Travel System
Modes Closer Travel System
FastAction SE TRavel System
LiteRider LX Travel System
Graco click connect stroller
Jogging Graco Stroller
The Graco Jogging Stroller is specifically for parents like you who want to stay active throughout the day and keep their bodies fit in shape by jogging. Jogging Graco strollers are strong and agile to ensure that your running with your kid is not interrupted.
The most recommended Jogging Graco strollers are listed below;
Jogger 2.0 Stroller
FastAction Fold Jogger Click
Connect Stroller
FastAction Jogger LX Stroller
What should you consider when folding Graco Stroller?
Parents are generally concerned about how to fold Graco stroller, but they haven't looked into what factors are essential for folded stroller. When folding graco Stroller, you should pay attention to a few crucial aspects that will simplify your folding and prevent you from significant obstacles. These include;
Safety comes first
When you think of your babies, you should be more focused and concerned about their safety. When folding Graco stroller, make sure the child is quite far away from it. Keep an eye out for your child's and your fingers near the closing sections.
No hindrance
Obstructions or inconveniences when folding Graco Stroller may cause harm to the stroller and make folding difficult. Always double-check that no straps or hooks come while closing. Before shutting, make sure the inside basket is empty.
Dry the surface
If you want to keep your stroller free of mold or rust, make sure to dry the surface if there is any water on it. To keep your infant pram in good condition, dry it with a soft towel.
Don't put in too much effort
Folding Graco Stroller with too much effort can cause harm to its frame due to excessive pressure. To avoid damage, make sure to fold it in a good way.
Conclusion: Opening Graco Strollers
To fold and unfold a Graco stroller has always been a chore for moms, especially when they're carrying a kid, grocery bags, and a million other things. Whenever we talk about infant gear or baby products, Graco is a leading company. They have intelligent and well-thought-out designs, paying attention to their client's wants. We learned how to open a single stroller. They are, without a doubt, quite simple to use. Graco has created a variety of strollers and car seats to satisfy the demands of tensed parents.