If you're wondering whether it's okay for your baby to sleep in a playpen, the answer is generally yes. Playpens are designed for babies and young children and provide a safe, comfortable place for your little one to sleep.
They require less space than the full-sized crib and are therefore ideal when you reside in an apartment with several children sharing a bedroom or you do not have the freedom to dedicate the entire space to a large crib. A pack and play can be an excellent option to save space.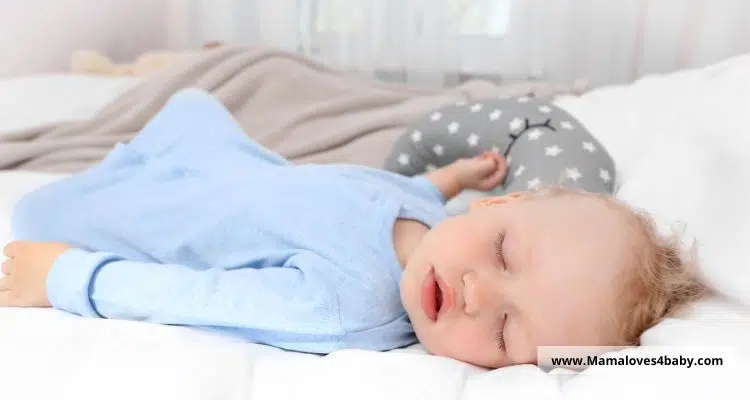 Check some Best playpen for crawling baby recommended in 2022.
Can baby sleep in pack n play instead of crib: Things to consider
You may have included a playpen in the baby registry since everybody has one! However, a few things to consider when using a playpen for sleeping instead of crib.
The playpen must be firm.
First, ensure that the playpen is firmly set up and that there are no loose pieces or sharp edges. The mattress should be completely covered on all sides and not leave gaps. Any gaps could cause your baby to fall in it, which can be very risky. Even if the gap is not big enough that your child can fall through, if it's big enough that your baby's face could fall through, it's risky.
Thick mesh sides
Second, if you're using a mesh playpen, choose one with a thick, sturdy fabric. Thin mesh can sag or tear easily, creating a hazard for your child.
Padded Edges
Third, consider your child's age and stage of development. If your baby is very young, you may want to choose a playpen with softer sides or padded side rails. And if your toddler is starting to walk or crawl, pick a model with higher sides to prevent injuries from your child falling out.
Choose a firm mattress, and avoid soft bedding.
Your selected playpen must comply with the consumer product safety commission. According to professional medical advice, parents must choose a firm mattress for newborns to sleep in play yards because soft bedding can cause Sudden infant death syndrome (SIDS), which is why some beds offered by playpens aren't soft bedding.
Room sharing
Lastly, never leave your baby unattended in a playpen or a crib . Even if your baby sleeps soundly, it's essential to stay close by if they wake up and need your help.
Stuffed animals
Most parents buy and stuff their baby's space with soft, cozy, and stuffed toys despite knowing these things can cause suffocation to them. However, you can use bumper pads firmly covered in both playpen and portable cribs. So when the baby reaches the walls, they can play safely. Both the pack n play and crib are the best solutions for babies' sleep.
If you follow this parents guide to safe sleep, whether you use a crib or a playpen for baby sleep both can be a safe and convenient option for your family.
Related: How to Clean a pack and play?
Which Pack N Play attachments are safe for infant sleep?
The only kind of playard attachment safe for sleep is the BASSINET attachment and diaper changing table.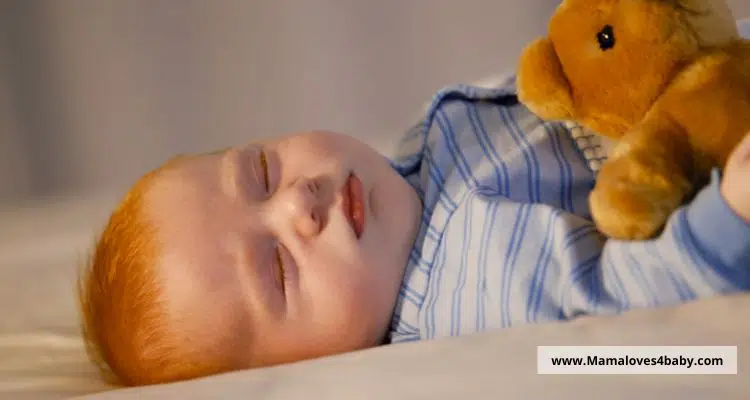 How much weight can a playpen hold?
It will depend on your specific playpen, but most can hold up to 50 pounds. However, to be safe, it's always best to check the manufacturer's weight limit before adding anything to the playpen. Such as extra mattresses.
If you're looking for a best playpen that can grow with your child, look for one that has an adjustable height to avoid serious injuries. So, you can raise or lower the sides of the playpen to create a safe and comfortable sleep environment for your little one, no matter how tall they are.
And finally while deciding how much weight can a playpen hold, don't forget to factor in your baby's weight when adding anything to the playpen. If your baby is too heavy, the playpen could collapse, so check the weight limit before adding anything to the playpen.
Can baby sleep in playpen: My experience
I have had a Joovy Room²-Playard for my son since he was born.
It's been a lifesaver when I have to get up in the morning or do some housework. It's also been great for travel, as it's easy to set up and take down.
Can baby sleep in playpen? My son usually sleeps in his crib in the same room, but I'll occasionally put him in the portable playpen for a nap. I find that he sleeps just as well in the playpen as he does in his crib, and it's nice to have the option to put him down in a safe and comfortable space when I need to get something done.
Overall, I've been pleased with my playpen and would recommend it to any parent looking for a secure and convenient way to keep their child contained.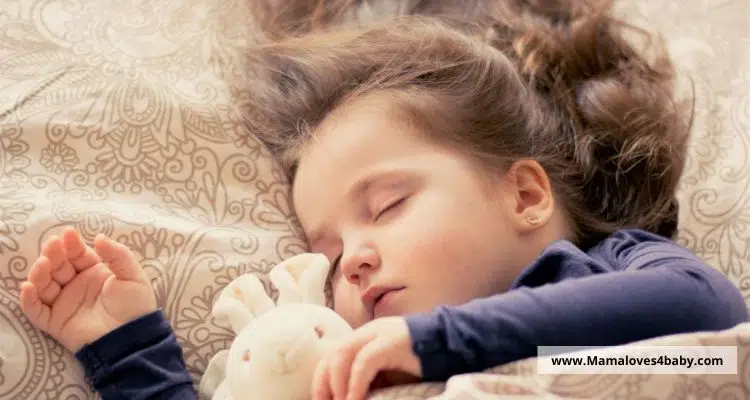 How to safely set up and use a pack n play
After buying a new or used playpen, you may wonder how to put baby to sleep in pack and play? Here are some safety guidelines for safely setting up and using a pack n play:
Choose a level, firm surface on which to set up the playpen. Avoid carpeting or soft surfaces, as these can be unsafe for young babies.
Choose a level surface and follow the manufacturer's instructions carefully.
Make a sturdy fix of mesh walls to avoid any sagginess that can cause a suffocation hazard.
Scrutinize the playpen before use, and look for any sharp edges or loose pieces that could pose a hazard to your child.
And if you have a toddler, choose a model with higher sides to prevent them from crawling or walking out.
Once you've set up your playpen, you can start filling it with baby's essentials, like diapers, wipes, and toys. And if you're using it for travel, pack a few extra blankets and pillows to ensure your little one is comfortable.
When your child is in the playpen, always stay close if they wake up and need your help.
Never leave your child in the playpen unattended, and make sure to put it away when not in use.
With some planning, you can make a safe and comfortable space for your baby to play and sleep. And with some research, you can find the perfect playpen to fit your family's needs.
How to choose the right pack n play for your family?
When selecting the best pack and play for your family, there are a few things new parents should remember, so they will judge can baby sleep in playpen?
You should first consider the size and weight and how easy it is for you to set up and take down.
Some play yards have a locking mechanism to help keep the baby safe, so look for this feature if safety is a top priority for you.
Many play yards come with a removable playpen mattress, but you may want to consider purchasing a separate one for added comfort.
Pack n plays have built-in storage space for baby's essentials. But if you need more room, look for a unit with additional shelves or compartments.
If you have a taller baby or toddler, look for a play yard with adjustable height settings. This way, you can raise or lower the side walls to create a safe and comfortable space for your child.
Among many options, with some research, you can find the perfect one to help your baby sleep safely and soundly.
The second is to think about what features are most important to you. Do you need built-in bassinets or diaper changing stations? Will you be using it for travel? Does it need to be converted into a play yard or travel bed?
The third thing to consider is your budget. You can find Play yards at prices ranging from $50 to $300. Before shopping, decide how much you will spend on baby sleep, If you want to use playpen instead of crib.
Finally, read online reviews from other parents to get their feedback on different portable cribs, soft bedding drawbacks, and other safety standards before making your final decision.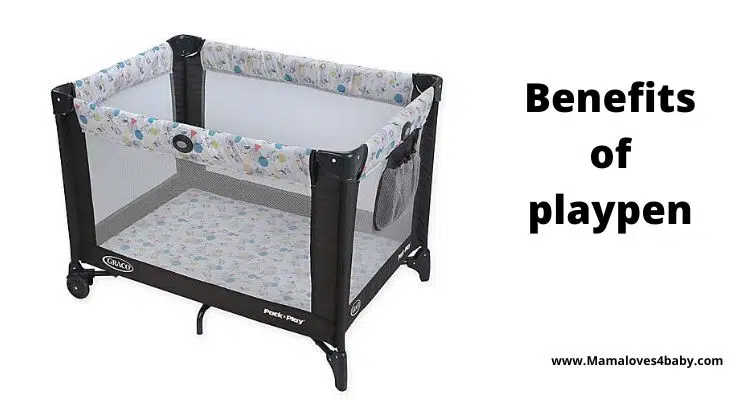 What are the benefits of sleeping in a pack n play?
There are several benefits to having your baby sleep in a pack n play instead of a crib. First, pack n play is typically smaller and lighter than cribs. It makes them more portable, so they can quickly move around in any room.
Second, many pack n plays come with built-in bassinets or napping stations, which can be an excellent option for young babies who need a place to sleep during the Day.
Third, pack n plays often have more storage space than cribs, so you can keep the baby products such as diapers, clothes, and other necessities close. And finally, many pack n plays can convert into travel beds or play yards, so you can use them long after your baby has outgrown the need for a crib.
Conclusion: Can babies sleep in playpen
For many parents, the crib is the go-to choice for their baby's sleeping arrangements. However, there are several reasons why a pack 'n play may be a better option, especially for young infants' sleep. First of all, pack 'n plays are portable, so they can easily be moved from room to room or even taken on vacation.
They also usually have various features, such as storage compartments and attached bassinets, that can be handy for parents with multiple kids. Additionally, many packs 'n plays come equipped with mosquito nets and mesh sides, which can help protect your baby from harmful pests.
Finally, pack 'n plays typically have lower sides than cribs, making it easier for parents to reach their baby in the middle of the night. While there are many factors to consider when choosing sleeping arrangements for your baby, a playpen may be the best option for most babies.I hope this post help you to learn can babies sleep in playpen and how to put baby to sleep in pack and play.