Traveling with young children can be challenging. Throw in a few plane rides, and you've got the perfect recipe for disaster. However, flying with kids can be a breeze if you're prepared and have all the right gear. Today we're going to focus on one specific item that can make your life a lot easier when flying with young children: the pack n plays.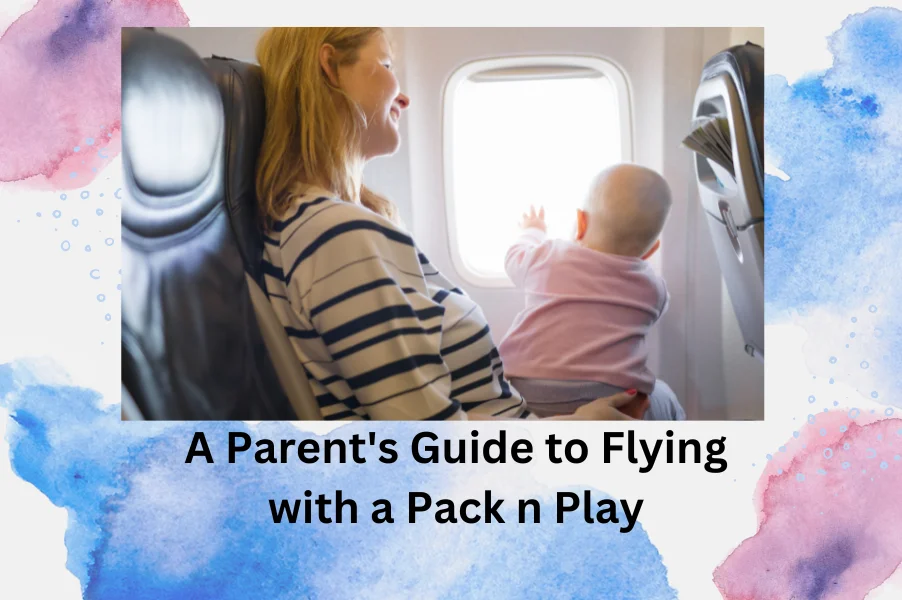 Why do you need to fly with a Pack n Play?
Pack n play is essential for any parent traveling with young children. It provides a safe, comfortable place for your child to sleep, play, or take a break from all the excitement of travel. Plus, it's small enough to fit easily into even the tightest spaces, making it perfect for use in hotel rooms or airplanes.
I recommend Dream On Me Travel Light Playard .This compact playard is only 10.5 lbs in weight, and it comes with a soft foam pad as well as a bag.Here is a complete guide to flying with a pack n play.
Can You Take a Pack and Play on a Plane?
You've finally booked your long-awaited vacation. You're all packed and ready to go…but wait! What about your little one's pack and play with carry on bags? Can you take it on the plane with you? should you do priority boarding for online check-in?
Can you take a playpen on a plane? Yes, you can bring your pack and play to most flights as checked baggage. Before packing your carry bag for the flight, here are some things to remember.
Read Also: How to make pack n play more comfortable?
Things to consider when flying with pack and play
Check with your airline first to determine any restrictions on pack and play. Each airline has different policies, so it's always best to check baggage ahead of time.
Next, ensure the pack and play are clean and free of dirt or debris.
Try to gate check the pack-and-play. This way, you won't have to lug it through the airport—the airline staff will do it for you. Just be sure to get to the gate early so you can drop it off.
Finally, remember to pack any essentials your child may need while using the pack and play, such as diapers, wipes, change of clothes, etc. Preparing can ensure your child feels safe and comfortable during your trip.
Plus, if you are a breastfeeding mother, then it's better to select a window seat.
How to Fly with a Pack n Play?
It can. Does it not have to be? If you're well prepared, you can make the whole experience easier for yourself and your little one.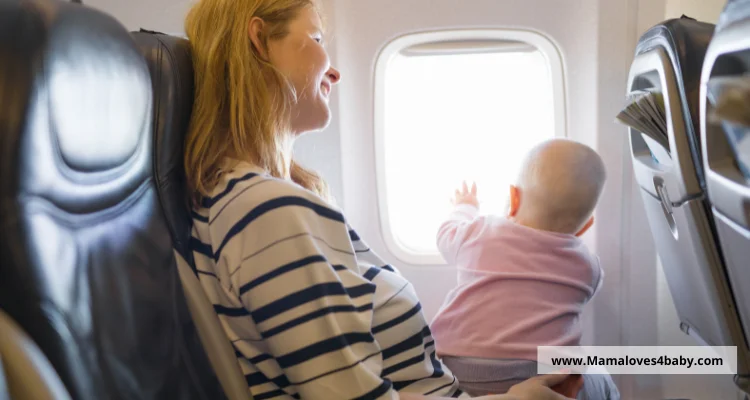 The best you can do is to bring a lightweight and portable pack n play. An airplane travel pack n play will provide your baby with a safe, home-like comfortable place to sleep and play while you're on the go.
1. Choose the right pack n play.
There are many different pack n plays on the market, so choosing one that will meet your needs is essential. If you're doing a lot of traveling, look for a lightweight playpen that is easy to fold. You should also ensure that the pack n play has a bassinet attachment for your baby to sleep in.
How to Choose the Right airplane travel pack n play
Flying with young children doesn't have to be stressful—as long as you're prepared. A pack-n-play is essential for any parent who wants to make traveling with kids as easy as possible. Make sure you choose one that is easy to set up/take down, comfortable, and portable—and you'll be good to go.
Keep in mind these things when selecting a pack n play for travel:
First, consider how easy it is to set up and fold. You'll be doing a lot of traveling, so you don't want something that will be a hassle to deal with every time you change locations.
Second, think about how comfortable it is. You want your child to rest and relax in their pack n play, so make sure it's cozy and has all the needed features (like a built-in changing station).
Finally, consider portability. The lighter and more compact, the better—you don't want something that will weigh you much space in your luggage.
2. Pack everything you need
In addition to the pack n play itself, you'll need to bring bedding, diapers, wipes, and clothes for your baby.
3. Make sure the pack n play is clean.
Make sure your pack n play is free from dirt and debris before you go on your trip. It will help ensure that your baby stays healthy while traveling.
4. Set up the pack n play at your destination.
When you arrive at your destination, set up the pack n play in your hotel room or wherever you'll be staying. It will give your baby a place to sleep and play while you're away from home.
A detailed guide on U.S airlines baggage policy for personal item size and pack n plays.
As you plan your travels, it's essential to be aware of the U.S airlines baggage policy for personal item size and pack n plays. Knowing what is allowed to be taken on board can help ensure that your trip goes smoothly and worry-free.
Personal Item Size
Most U.S airlines allow passengers to bring one carry on bag, as well as one personal item such as a purse, briefcase, or laptop computer, on board the plane free of charge.
The personal item must fit within the airline's size limits, which generally range from 18 inches long by 14 inches wide to 22 inches long by 14 inches wide and no more than 9 inches high (45 cm x 35 cm to 56 cm x 36 cm).
What baby items can be checked for free?
For free, many airlines allow you to check car seats, strollers, and diaper bags. However, policies vary from airline to airline, so it's always best to check with them directly before your flight.
Some airlines may also allow you to gate-check certain items, such as a pack-and-play or a bassinet. Again, it's best to check the weight requirements and baggage allowance with the airline ahead of time.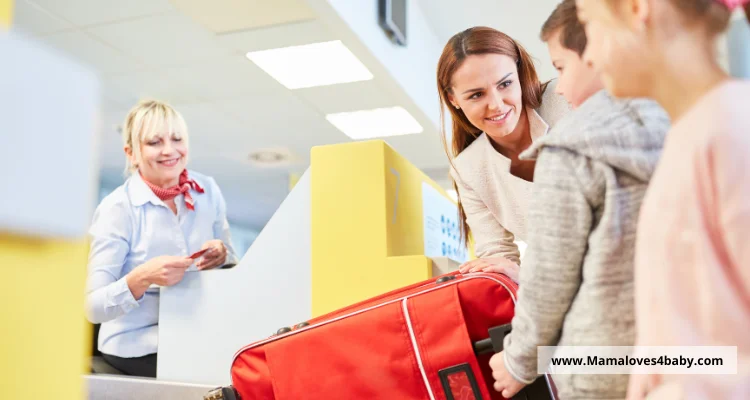 Pack N Plays
Most U.S. airlines allow passengers to bring a Pack N Play on board if it meets their size requirements as regular baggage. The maximum dimensions are generally 18 inches long by 14 inches wide to 22 inches long by 14 inches wide and no more than 9 inches high (45 cm x 35 cm to 56 cm x 36 cm).
It is important to note that some airlines do not permit passengers to bring a Pack and Play on board, and it may be required to check the item as baggage. Additionally, some airlines may charge a fee for bringing a pack n play onto the plane.
To ensure that your items and Pack N Plays meet the U.S airline's size requirements, you should contact the airline directly for their specific guidelines. It will help you avoid any potential delays or issues at the airport when checking in for your flight.
Can you check a pack and play for free?
It all depends on which airline you fly with. Some airlines may allow you to gate check your pack and play for free, while others may charge a baggage fees.
To find out their policies, it is best to contact the airline before you fly on connecting flights.
Airlines that allow you to bring your pack n plays onboard.
For flying with a pack n play you must also be aware of any size and maximum weight restrictions. Double-check with the airline before traveling, as policies can vary from one carrier to another. Furthermore, it is essential to note that some airlines require pack n plays to be checked at the gate rather than taken on board.
Alaska Airlines
When flying with pack n play Alaska Airlines allows you to bring your baby's pack n play, provided it does not exceed the carry bag limit on weight and size. Otherwise, they charge baggage fees.
American Airlines
When flying with pack 'n play American Airlines also permits a pack n play to be brought on board as long as it is within the allowed baggage limit.
Frontier Airlines
Frontier Airlines is a low-fare carrier that allows you to bring one personal item on board with a size limit of 14″ H x 18″ W x 8″ D. They do not allow pack n play's, so if your little ones need some extra sleep during travel time, check out their carry-on baggage allowance before bringing it along!
Play Airlines
According to PLAY Airlines baggage policy, they does not offer free checked bags. They charge you extra for each checked bag.
You can purchase up to three checked bags from PLAY Airlines during your booking. Although you can add checked bags to your reservation after you have made your booking, it will be more costly. However, you can pay for your bags and baby gear at the airport. It will be significantly more expensive.
PLAY Airlines luggage has a 20kg weight limit (44 lbs) per checked baggage. It is lower than the 23 kg/50 lbs allowed by most airlines. You will be charged an overweight fee for each KG if you exceed 20 kg/44 lbs.
Delta Airlines
When flying with a pack n play Delta Airlines doesn't allow you pack 'n' plays to board free on the aircraft, but they will count it towards your checked allowance. If you're traveling with children and have a portable playpen or bassinette (either explicitly bought for this purpose), then call them first, just in case!
Hawaiian Airlines
Hawaiian Airlines offers a variety of ways to fly with their low-cost airline. One way is by checking baggage, but if you have your newborn and want peace of mind on the trip home from Hawaii, they offer Pack & Plays for free!
The size restrictions mean it can only go in one checked bag weighing 25 pounds or less, so there's no need to worry about excess fees when packing light this time.
Southwest Airlines
When flying with a pack n play southwest airlines allow you to bring a pack 'n play for free if it substitutes one of your two bags allowances. Ensure the weight is at most 50 pounds and 62 linear inches in size.
Alternatives to flying with a Pack n Play
Pack n Play travel crib is a convenient and comfortable way to bring your baby along when you travel, but other options are available if you don't want to lug one around. Consider the following alternatives:
Portable Crib
These are lightweight, foldable cribs that come in a variety of sizes and styles. They're easy to transport and often include a mattress, fitted sheets, and other accessories.
Travel Bed for Babies
These are ideal solutions for older babies or toddlers who can now sit up independently. Most models come with side walls that can be raised or lowered depending on your child's age. They also usually have adjustable heights.
Conclusion: Traveling with a pack and play
Flying with a baby can be easy if you're prepared. A pack n play is an essential item for any parent who is traveling with a young child. These simple tips will ensure that your trip is smooth and your baby is comfortable and happy while you are on the move. Traveling with a pack and play doesn't have to be complicated in connecting flights—follow these simple tips, and you'll be good to go!
How to have fun is also something to consider when you are traveling with your baby in your arms. Some objects are inconvenient to carry in the backpack, such as the baby's water cup, mobile phone, etc. We can free the parents' hands by hanging them around the neck with lanyards, preventing them from being stolen or lost.
If you are a travel organizer for a family group, you can customize lanyards with your logo and give them to your members for publicity. Custom lanyards are another excellent recommendation for parents!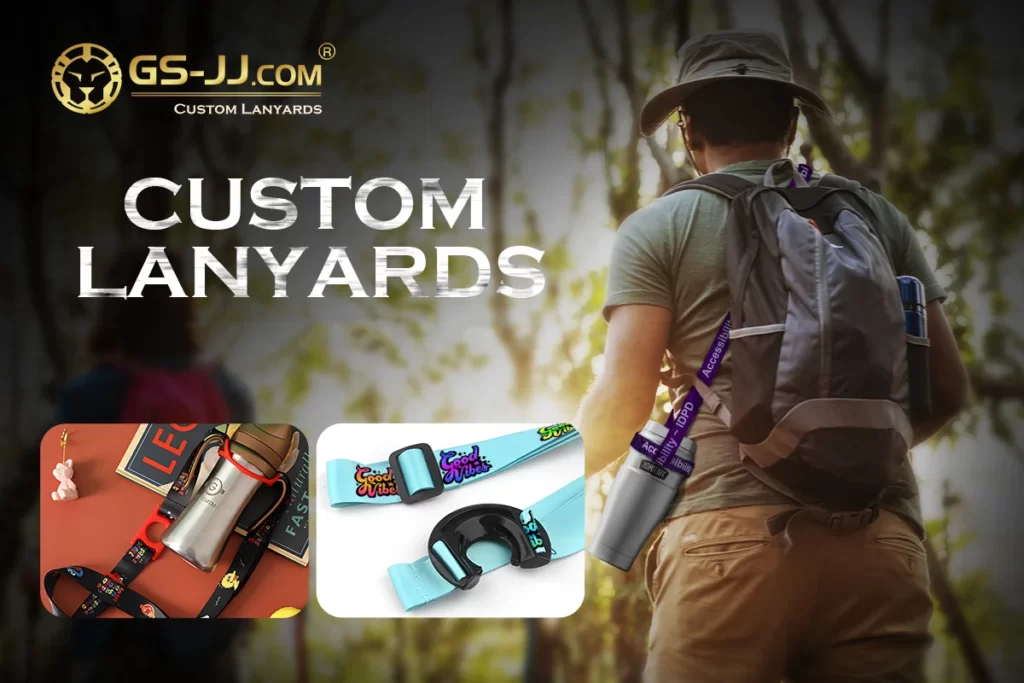 Parents Also Ask
What documents do children need to travel?
A copy of your child's birth certificate or passport is recommended for your toddler. The same applies to your Infant in Arms. However, they will also need a copy of their immunization records at the ticket counter.
Is my child entitled to a ticket? 
Your toddler (2 years old and over) will get his ticket. A 'baby in arms' is not eligible for a ticket. Most airlines will provide a separate boarding confirmation document for infants at the ticket counter or when check-in online. Sometimes, however, they might stamp your ticket with "Infant in Arms."